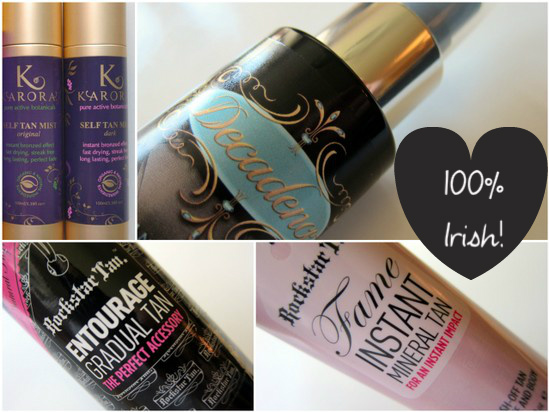 If there's one thing we love here in Ireland it's a bit of fake tan. Sure we'd have to, we're too clever for sunbeds (right, ladies?) and our summer's a flash in the pan. So whether your preference is for skin finishers, gradual tanners or self developers, for lots of us a faux glow is the way to go.
All of this explains the surge in Irish tanning brands - great because another thing we love, now more than ever, is supporting Irish enterprise. But more importantly, our tanning brands are the shizzle -  these three are all made from natural, organic, skin nurturing ingredients and are raking in awards and accolades across the board.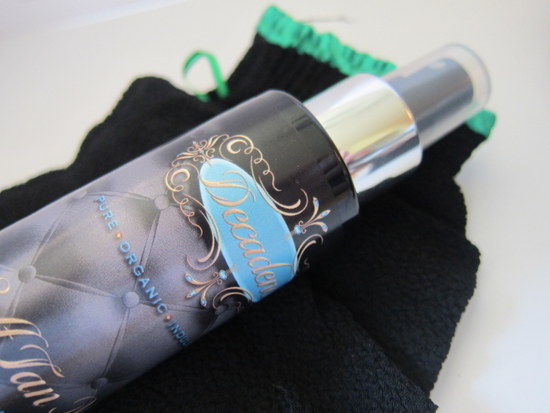 Decadence
Just launched at the beginning of May, Decadence Tan is the brainchild of Carlow salon owner Kassie Lucas, who developed it with a cosmetics manufacturer here in Ireland. There's a lovely ethos to the brand: it's not tested on animals and it's free from parabens, sulphates and mineral oils. The packaging is recyclable as well as looking fancy and - while I haven't used it yet - it smells nice in the bottle, too.
This is high end stuff - ingredients are organic and include seaweed, aloe vera, vitamin E and essential oils of orange, sandalwood and petit grain. As well as the Spray Tan Mist, an exfoliating Tan Eliminator mitt is also available - they're both €14.99.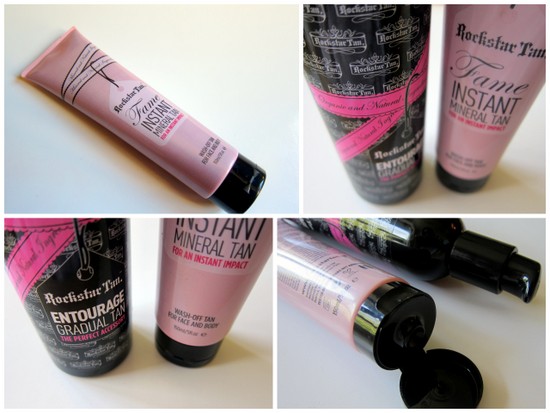 Rockstar
Advertised
Another premium organic brand, Rockstar Tan was created by former Fair City actress Rachel Kavanagh.  I've tried Fame, the brand's Instant Mineral Wash Off Tan, and liked it because it's pretty much foolproof.
Two developing products are available, a spray and a mousse - ingredients include aloe vera, vitamin C and green tea extracts, and they can be used on the face or body.  There's no biscuitty smell here either - these are scented with natural organic almond and raspberry essences that mask the traditonal odour.
Rockstar recently reduced prices across the 7-strong line and they now range from €5.99 for the tanning mitt, to €24.95 for the self tanning spray or mousse.
Karora
We've talked about Karora on the site before and it's another natural, organic brand that's free from chemical nasties. There are six available products and what's included is as impressive as what's left out - ingredients like argan oil and acai berries are loaded with antioxidants and nutrients and very kind to skin.
Here, the tanning smell is neutralised by extracts of sweet orange and melon. The wash off tan is €14.99, the gradual tanner is €19.99 and the Self Tan Mist is €24.99 for 200mls.
Have you tried these or any other Irish tanning brands? Rate 'em in the comments!
Advertised