 The skin around the eye area is the thinnest on our faces, and contains no sebaceous glands to keep the skin naturally moisturised. So our peepers are often the first area of the face to display fine lines and the dreaded signs of ageing. And this is why a good eye cream is essential in maintaining the skin's moisture level; and giving it what it needs consistently keeps it in good condition in the long run.
There are a plethora of possible eye issues that you might be dealing with. I've never met a woman who didn't claim irritation with dark undereye circles. Finding an eye cream that is rich enough to moisturise the delicate eye area, but not so rich that it causes clogging and dreaded milia can be tough.
Eye makeup and concealer sitting in fine lines or moving around are also issues. So as well as an eye cream, some of us need to use an eye primer that makeup can adhere to and stay in place all day. It would be wonderful if one product could serve both needs, and the new 5 Second Perfect Blur Eye from Garnier claims to do just that.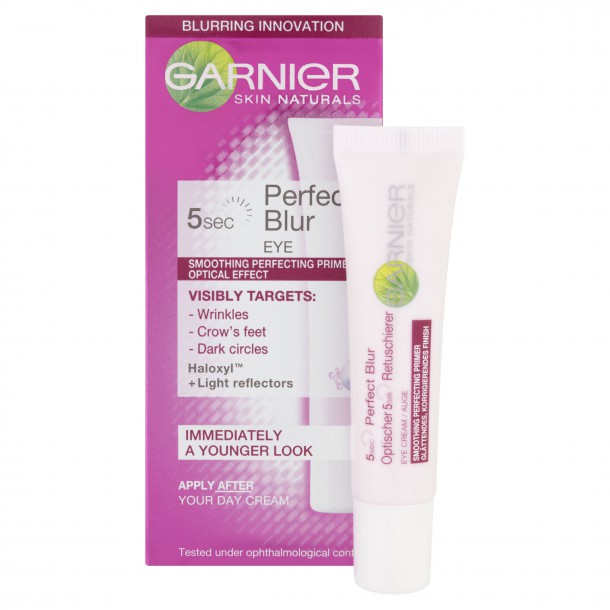 A sister product of the 5 Second Blur facial primer that was released last year, this eye product claims to prime the eyes for makeup, fill in fine lines, blur any imperfections ( such as dark circles) around the eye area , AND diminish dark circles with protracted use.
I wasn't a fan of the original Perfect Blur facial primer, and I'm not a fan of this addition either. The eye primer contains Haloxyl, which is an ingredient which breaks down buildup of haemoglobin and iron (among other things) that can build up around the area beneath the eyes and contribute to dark circles.
Studies testing Haloxyl's effectiveness on undereye darkness have been small, so its usefulness is not necessarily written in stone. If, however, your undereye circles are a genuine issue for you, this ingredient might be useful.
Advertised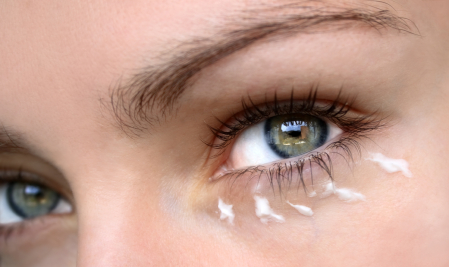 As for the other claims made by this product, I'm unimpressed. An eye cream needs to be moisturising in order to do its job, and a primer needs to be oil free in order to do its job, so how can one product do both jobs?
It can't. As an eye cream, I dislike this product because it caused some clogging in the pores where the skin above the cheekbones meets the thinner skin of the eye. As a primer, it did not prevent concealer from settling or hold my beloved cat eye liner in place all day the way that Nars eye primer or Urban Decay's Primer Potion would.
I also really didn't feel that my undereye darkness was in any way immediately optically diminished or blurred. More prolonged use would be necessary to find out whether it actually diminishes dark circles in the long term.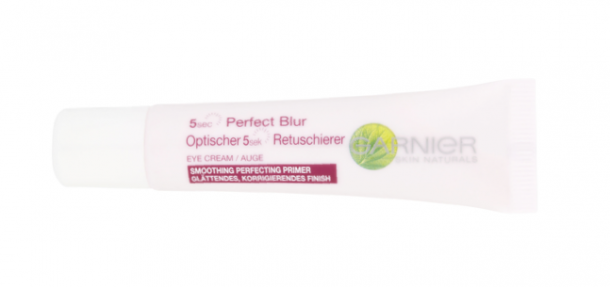 Garnier's 5 Second Blur Eye is available now at €19.99.
Advertised
If you're looking for an effective eye cream, check out our recommendations for six of the best.
Have you tried this product, and what did you think? What is your ultimate product for problematic eyes?