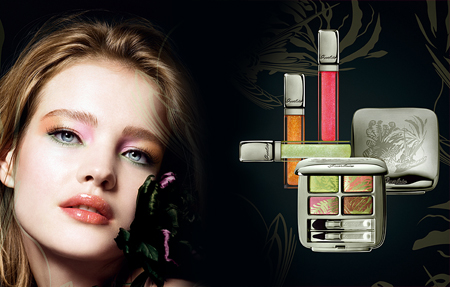 Beautiful, pretty pastels abound from one of our favourite brands this season -  Guerlain's new releases form the Exotic Paradise collection, and frankly, I'm in love. Above is gorgeous Natalia Vodianova showcasing the look, and you can also see the star of the show, the Paradis Exotic palette, €50. Four buttery-soft shadows are embellished with a shimmering overlay, and packaging is a bronze-green metallic that screams glamour.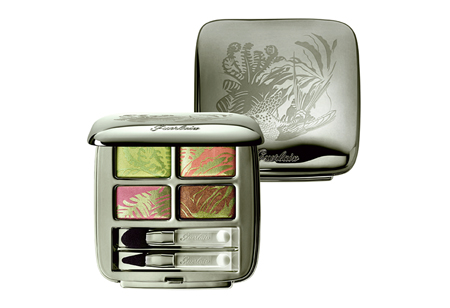 KissKiss Gloss, €25, comes in Three Forbidden Fruits, Orange Interdit, Cerise Tentation and Pomme du Desir - which, when worn over lipstick, gives a gorgeous sparkle, and doesn't look at all green.
To get a look at the rest of the products in the range, including a great new eye shadow primer, check after the cut.
Advertised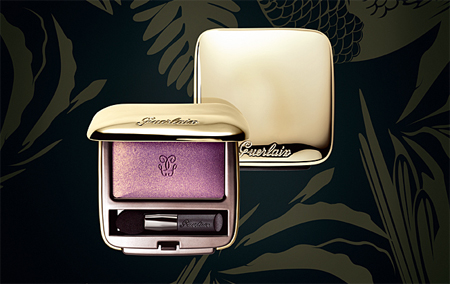 Reformulated this season, Guerlain's Ombre Eclat eye shadows, €28, are now bigger and better than ever and come in 10 shades in a variety of finishes - pearly, velvety and sparkly.   The full colour range is below: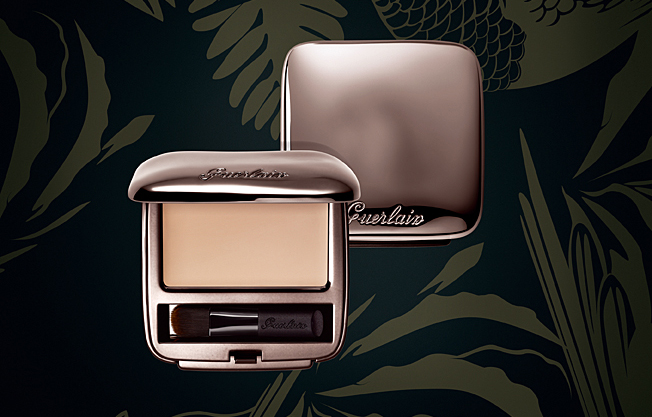 Fix them with a new product, Ombre Eclat eye primer, €28. Treating the delicate skin on the eyelid, it'll help maintain moisture levels and keep shadow where it's intented - this is indispensible if you're a fan of sparkle and shine, as it'll cut down on shedding.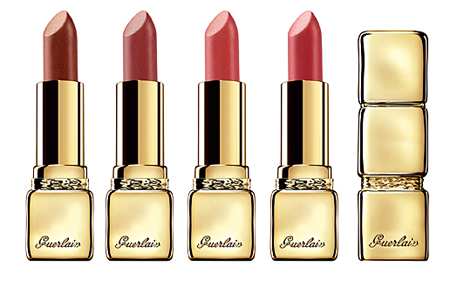 Advertised
The collection also includes some juicy new lipstick shades. KissKiss and KissKiss Maxi Shine, €27, both come in four new summery colours.