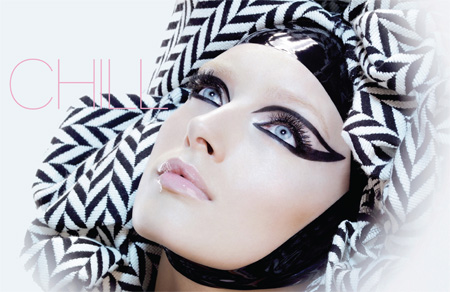 Bit of a misnomer calling this MAC collection their definitive one for SS '09, because of course, knowing MAC, it'll be anything but. We already know about the forthcoming Hello Kitty line, and there's lots more to come as well, like a great collection aimed at blondes, brunettes and redheads due out in February.
Chill is the current offering and is worth a Spring Summer-series nod, not only because of that fab she-is-a-model-and-she's-looking-good / Barbarella-in-the-far-north pic above, but also because it's got some very nice stuff in it.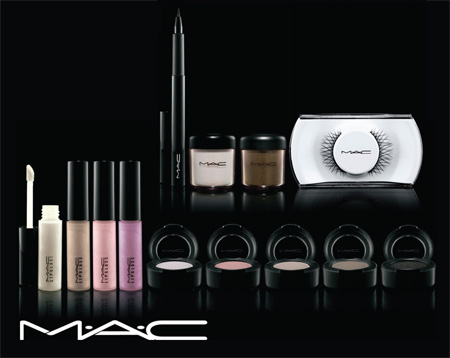 Whaddawe have here then?  Limited edition Lipglasses in Icescape (Sheer pale pink with pink pearl), Naked Frost (Sheer taupe with silver pearl), Frozen Dream (Sheer cool mid-tone pink with pearl) and Snowscene (Sheer white with multi-dimensional pearl). You'll shell out €17.00 a go.
Advertised
Eyes are treated to more limited editions with five new eye shadows in Arctic Grey (Frosted mid-tone grey),  Wintersky (Frosty neutral mid-tone pink), Apres-Ski (Matte dark brownish grey), Mont Black (Sparkly black with multi-dimensional pearl Vellum),  and Pale (white duochrome with violet opalescent shimmer), and they're €15 each.
There's also a great new liner, so check this out if you're a liquid liner kinda gal: it's called Penultimate Liner, and it's black, black, black. €19 of your monies bags you this.
Glitters are a feature of this collection also, with two on offer. They're limited in-store but will be available on-going in MAC pro locations, of which, sadly, there are none here. We have Reflects Glitter in Transparent Teal (Sparkling white with turquoise) and Reflects Antique Gold (Sparkling taupe). Save up  €17.50 for these.
And finally, a few lashes. MAC's falsies are great, and these are even more dramatic than usual, for a mere €11.50.