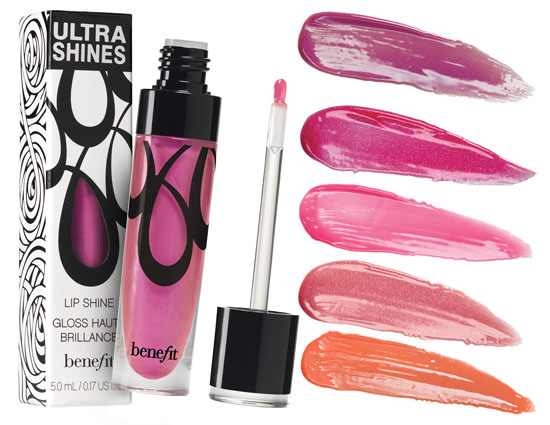 Patent leather shine and sparkling crystal brilliance are the pretty mighty claims made by Benefit's new Ultra Shines Lip Shine - or, eh, lipgloss to you and me. €21.50 is the hefty damage and five shades are on offer: Foxy Lady, Back to the Fuchsia, Wild (that pink in the tube above), Spiked Punch and Dancing Queen.
You'll find 'em on counter now and while I haven't checked these out with my own personal pout, based on the swatches above, it looks like there's a decent shot of colour in these - a big bugbear of mine is gloss that looks amazing in the tube, but looks wishy-washy when you swipe it on your lips.
Advertised
Have any of you tried these yet? If so, how's the colour pay-off?