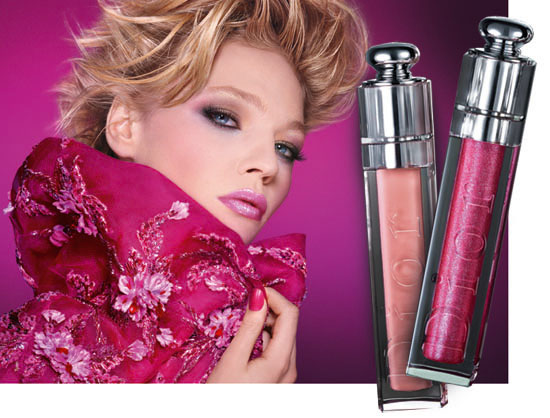 Re-gorgeousised, Dior has reformulated its Addict glosses and they'll launch on May 24th in a new incarnation: Ultra Gloss will be a really scary price of €26 per wand - there's some justification in that you get 6.3ml in each - but the shade and finish choices may convince some recessionistas to splurge. Or you could wait for an airport run?
These are non-sticky, super-shiny, packed with colour and effects and will come in three varieties of six shades - glow (nude with light sparkles), pearl (brighter colours with iridescence) and flash (bright! Sparkly!). Wanna see what's what in each set, and a swatch of one of the flash glosses? Check after the cut.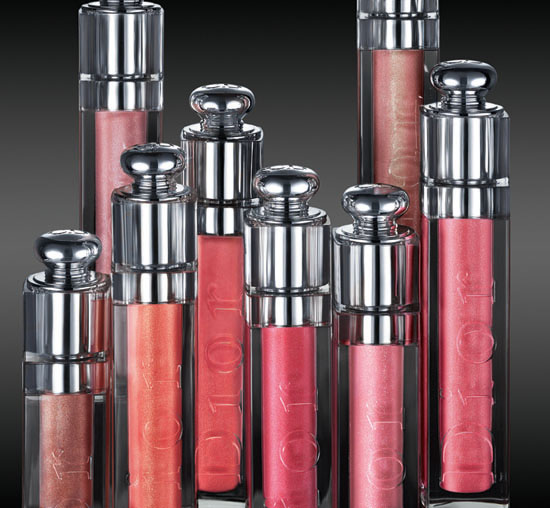 These are the pearl shades, and they come in twin set pink, pink trench, cashmere pink, apricot cloche, coral fantasy and sari pink.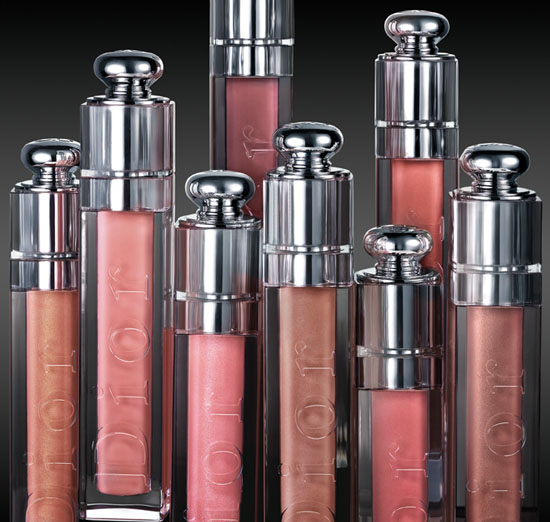 Advertised
Glow shades are lace beige, satin peach, pink flirt, negligee pink, intimate bronze and michievious rosewood. These'll be a great bridal pick, I think.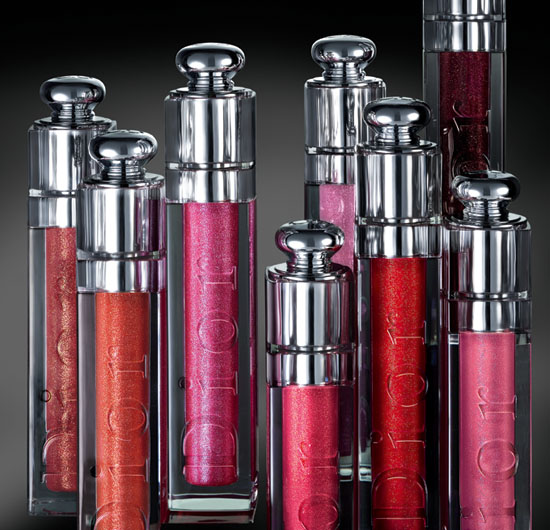 Flash! These come in empire pink, extravagant grendaine, outrageous fuchsia, orange bolero, little red dress and black-tie plum. I've got outrageous fuschia and am liking it layered over a complimentary lip tint a lot - and my hair doesn't stick to it, thank the Christ up in heaven almighty.
A swatch is below: