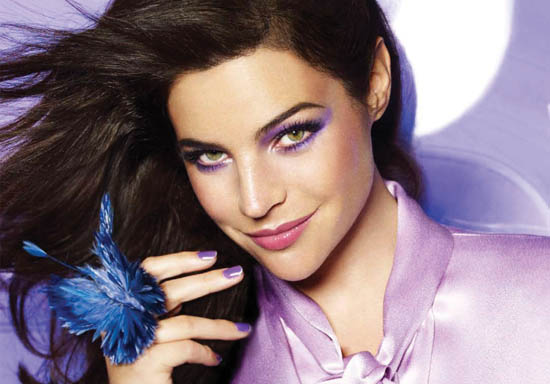 Behold Julia Restoin Roitfeld above, the face for Lancome's SS11 lauch, Ultra Lavande. This time around, Aaron de Mey takes as his inspiration from the 70s but naturally enough, gives it a modern twist. There's lots of pastel purple, lilac and violet in the shade choice and while other brands have used these tones too, this is definitely one of the prettiest of the new-season collections.
Choosing the can't-put-a-foot-wrong daughter of Carine Roitfeld, the soon-to-be-ex-editor of Vogue France, as the face of the products is a pretty sharp move too.
Speaking of products - what's what? Lets have a look below - apologies there are only swatches for two products, but these (and a Hypnose Drama mascara in Ultra Lavande, €25.50) were all I got as press samples from the brand this time around, so we'll have to go on PR shots for the rest.
This is La Rose Butterfly, €39, and it contains 86% mineral powders. Blend the shades together and use as a blush, or use individually - the peachy shade will work as a complexion highlighter.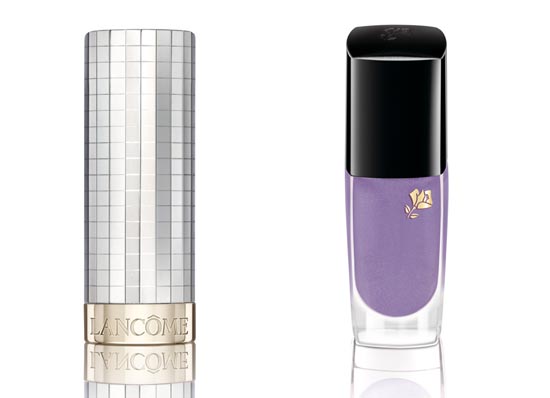 Disco is a big inspiration here: on your left is a very cute little feller. French Touch Absolu, €30, takes inspiration from mirror balls as well as a heritage Lancome product. Basically, this is an eeny-meeney lipstick with a faceted, disco-ball finish. In three shades, Lily Rose, Daisy Rose and Berry Rose, I was sent Berry Rose. A swatch is below, but lets take a look at that nail polish first, shall we?
It's on Julia's nails above and the shade is Lavande. It's joined by Disco Silver, and both will cost €16. Fab shade, eh?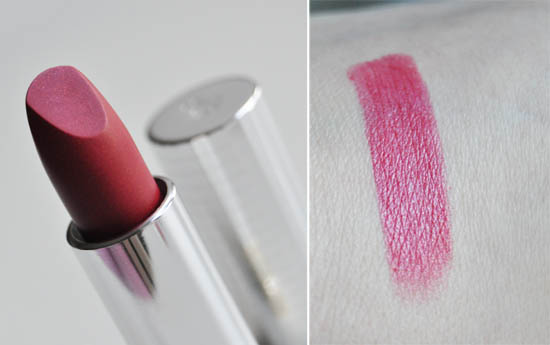 I didn't think much of Berry Rose when I unwrapped it - it looked flat and dull in the bullet but when swatched transformed to a bright reddish pink with some subtle sparkle. I think there may just have been a bit of a bloom on the surface of the lipstick itself which disappeared when it was used, so the result is a really pleasing colour. The case is also extremely compact and pretty.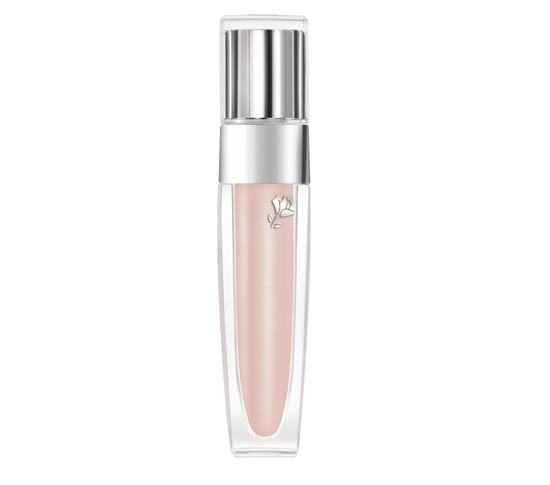 Advertised
Gloss isn't forgotten about either with three shades of Colour Fever Gloss Natural Origin, €20. 96% ingredients of natural origin is the boast here and the brand has already done the same with Juicy Tubes, so it's nice to see them rolling that out across the line. Sweet Almond Oil is also included, so these glosses colour and moisturise, and they're scented with lavender to boot. Look for Beige Ballerine (above), Rose Ballerine and Lavande Ballerine.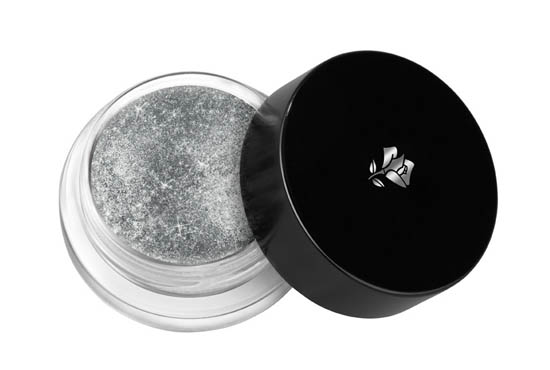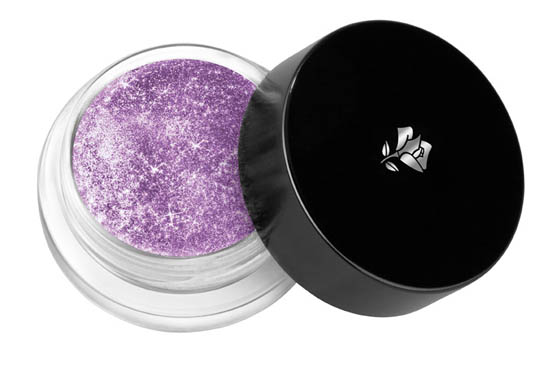 Eyes! We saw these new-gen shadow doohickeys launch with the French Coquettes collection and they are Ombre Magnetique, boasting "exceptional pigment and mother of pearl concentration." I haven't yet had a go of any of these but on paper they sound intriguing. Three newbies launch, Disco Silver (top), Ultra Lavande (above) and Disco Gold. €30 of your eurobucks for these.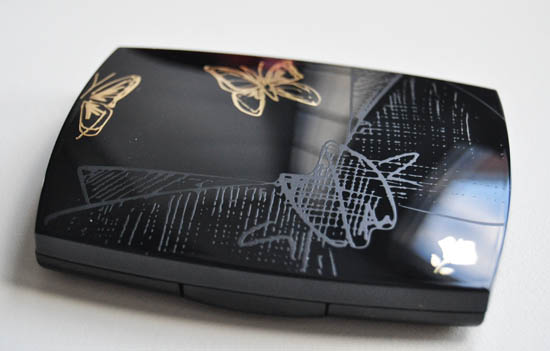 Here's the Ombre Absolue Minerale shadow quad, €45 -  it wouldn't be a Lancome collection without one, eh? Embellishments on the casing match the La Rose Butterfly blush and this comes in two varieties for cool and warm skintones.
I got to try the one for cool, so lets see what's inside.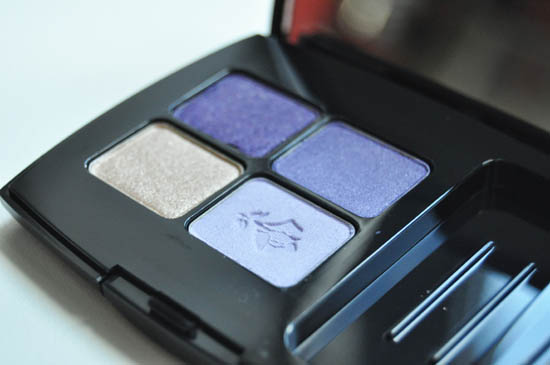 Fans of purple will adore this. Three shimmery shades and one matte (the lilac) make up the offering and I'd estimate that the pigment levels here are better than medium. Textures are smooth and silky and the colours themselves look beautiful together.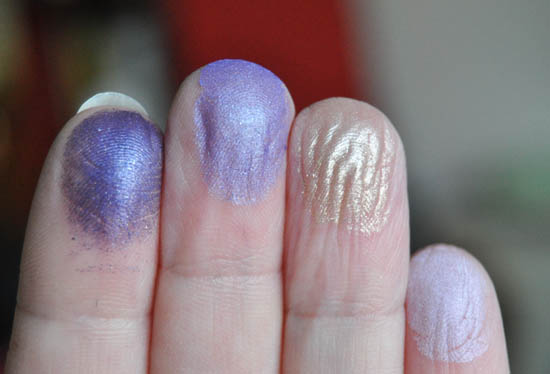 Advertised
And here are the swatches. Mmm. Yum! That purple on the left has particularly captured my violet-loving heart.
There are a few extras launching as well like the aforementioned mascara, a kohl pencil, €16.50, and Dewy Glow Base, €33, a face mist to moisturise pre-application and add a dewy effect over makeup.
Get Beaut.ie Delivered
Stay updated with Beaut.ie newsletters full of the latest happenings at Beaut.ie as well as great offers and things we think you might find interesting .