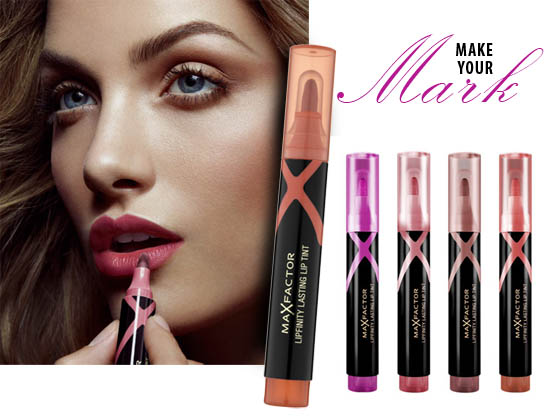 I LOVE lip tints. LOVE 'em. Great for daywear, you can layer balm or gloss or lipstick on top for extra longevity and the graphic finish you can achieve looks really modern too.
So the news that Max Factor will launch four of 'em in February (though we'll see them in Boots before that I would say, if you really can't wait) was an update I was happy to hear. Visually, they look very like Mac's limited edition Pro Longwear Lipstain Markers with the double cap and sizing. That's great for keeping the nib nice and moist, and the shades look good too - I'm drawn mostly to the pink and the orange I must say.
Advertised
At €9.99 they're nicely-priced as well. I'll be anticipating getting a go on these and have been keeping my eyes peeled on Max Factor stands. The one thing I'd be slightly concerned about is the hardness and ease-of-use of the nib - it was the one thing the Mac fellers fell down on, so fingers crossed Max Factor has refined it for their offerings.