 Given the wide variety of skin tones in the world, it may seem impossible that one blush tone would suit them all. This one does.
I always find that blush is an acquired taste, but it's usually because you have had a blusher disaster stemming from wrong colour choice or poor application. It's easier than ever to not get it wrong, though, because blush is back. Certain blush tones suit certain skin tones better than others. Very bright or purply pinks look amazing on very dark skin, 'Mediterranean' skin tones look great with peach. If you have very pale skin, a very, very light almost 'nude' (your nude) shade almost nude would be your guy. Even those with high-colouring or redness can wear blush. But the one tone to suit them all is the blue toned pink.
I love a blue toned pink blush. It's just one of those shades that suits everyone, more or less. Winter or summer, it works to give a gorgeous splash of colour to the skin. Even if your skin is warm in tone, it provides a pop of colour to pale skin or a luminous glow to those with sallow toned skin.
My favourite cool tone pink blusher is MAC Petal Power. It's a 'mineralize blusher' which leaves a subtle glow to the skin and really is the perfect finish to any summer or winter makeup look.
Mac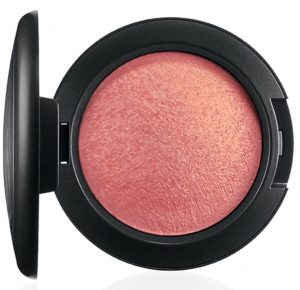 Mineralise Blush in Petal Power €29
It's €29 which is pricey for a blush but worth it for the universal shade. Mac blushers always last ages, too, and the pigment is second to none. BUT, in true Beaut fashion, I have found you a dupe for half the price.
Advertised
Max Factor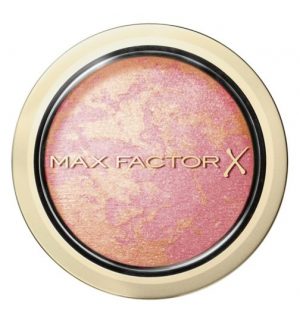 The Max Factor blush is almost identical to the Mac, right down to the glowing finish. The only thing it's missing is the mineral base which means the product is just not as good for your skin. However, the mineral content in the MAC version is so minute, I'm not convinced there is that much of a difference.
If your skin is sensitive, you would probably be better off going with the MAC version, but as you can see in the swatches below, the difference is fractional.  The finish is slightly better in the MAC one, but the Max Factor seems to have slightly more pigment.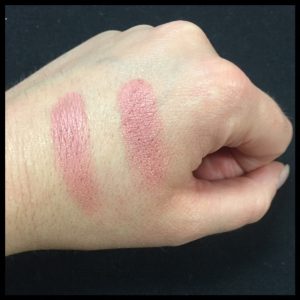 Mac on the left, Max Factor on the right
Advertised
What do you struggle most with when it comes to blusher application? Let us know; we may have some blusher tricks up our sleeve.