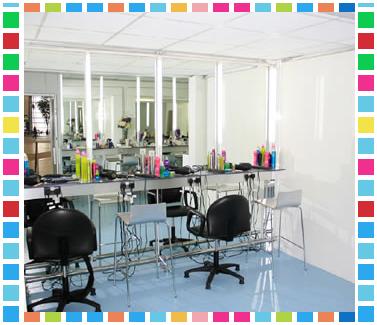 So I'm off to Electric Picnic (or "that Electric Lightbulb yoke" as the Mammy is honest-to-God calling it) this evening, for my first ever proper festival camping experience. I will be getting into the spirit of things and travelling light, but it seems that the number one worry most girls have is how the hell to survive the few days without a hair straightener within easy reach. If you haven't quite gotten around to kitting yourself out with a battery or gas cartridge operated straighteners (yep, there are such things) and are fed up of saying "It's not all about the music" to the Other Half through gritted teeth, panic not - there will be not one but two onsite beautification locations at the Pic-a-nic.
The Powderroom trailer will have a team of hair and make-up pros on hand and will be taking same-day bookings for appointments; they'll also have a make-up shop for any forgotten essentials. The Pamper Palace, with locations in the Boutique Campsite and the Oscar Wilde campsite, will have 15 hairdressers to tend to wayward tresses and pre-booking is advised.
Advertised
And, big sigh of relief, both will have GHDs to rent at €10 a pop.