 When I wrote recently about foundation types, I really was surprised at the depth of feeling at the mention of stick foundation. Granted it's not terribly popular here, though big brands like Bobbi Brown, Shu Uemura and Shiseido all offer it in their ranges, not to mention Tom Ford (you know there must be something to it when a man with tastes as exacting as his sees fit to include it in his line-up).
If you've been unsure about it in the past, it may be time to take a new look at this stick foundation business.
Honest.
The stick foundation rep seems to have suffered unfairly through imagined comparisons with pan-stick products of yore. Unlike those high coverage, heavy finish foundations, modern stick foundations provide a lighter and more natural finish and coverage is buildable, so you don't have to worry about that heavy, mask-like appearance.
Of the brands mentioned above, Shiseido promises medium coverage and long-lasting natural finish, Shu Uemura offers the high coverage of a concealer with the easy application of a foundation, Bobbi Brown promises adjustable coverage and Tom Ford the versatility of sheer, medium or full coverage.
Advertised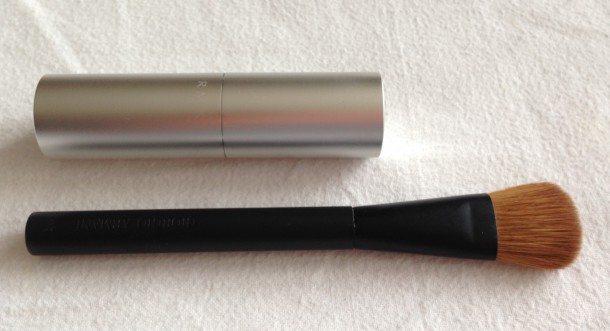 I've been using RMK's stick foundation (sadly the brand isn't available here anymore) for quite a while and it is something I turn to when I want a more polished appearance and an easy application. I apply it with my Armani Blender Brush - a foundation brush with short, tightly packed bristles and a gently rounded shape.
While you can apply the stick directly to the skin and then blend out, I prefer to use the brush to pick up the foundation from the stick. It's very simple to whisk the tip of the brush back and forth across the top of the stick a few times and you don't run the risk of overloading the brush with foundation, as can happen more easily when applying liquid foundations.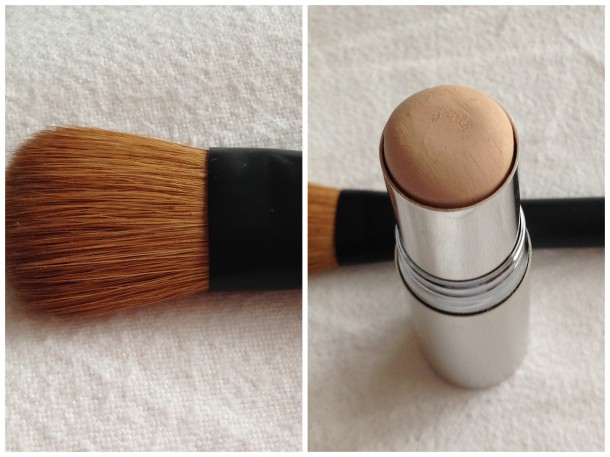 Then it's whisk-whisk-whisk again with the brush across my face - this particular brush shape is very well-suited to the undereye area and the contours of the nose - and I'm done.
Complexion evened out, redness concealed, shadows hidden and no cakiness or heavy finish to contend with. I can apply it sparingly if I want to use it as more of a concealer, or build it up on days when I need more coverage. It gives a nice matte finish and I don't usually need powder to set it to last all day.
Advertised
Of course it won't be ideal for all skin types - my skin is dry and I think it would suit normal to dry skintypes, but imagine it mightn't last as well on oilier skin.
So what do you think? If you haven't tried stick foundation already, would you be tempted now? Or will you stick to cream or liquid for life?