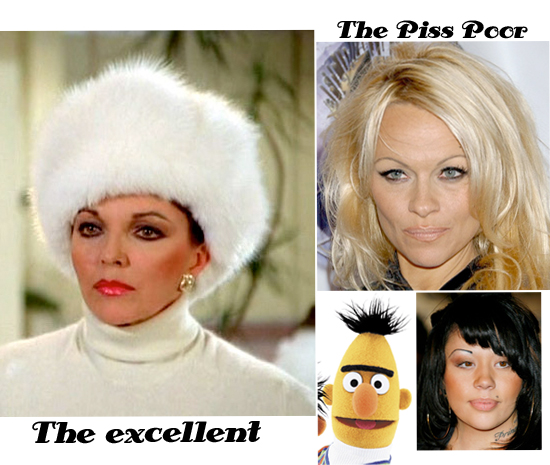 Ah eyebrows. A subject of much debate and product purchase (myself and Aphrodite are currently welded to our Clarins brow kits from the new season collection), we spend quite a bit of time on Beaut.ie discussing the hairy protroubences above our peepers.
I'm a tweezing devotee and I get my brows shaped by threading pretty frequently too, Aphrodite is a firm fan of Estee Lauder's brow bar services while Lynnie tends to tame her own.
Like everything though, brows are subject to trend variations and right now we're in a phase where a strong look is the order of day. The fat end and long-tailed 'sperm brow' of old has thankfully fallen out of favour and definition is back in. Also thankfully out are draw on clown brows as modeled by Mutya and Pamela Anderson, and Bert- (and Liam Gallagher) style monobrows. Phew.
Advertised
Hurrah for that says I. Joan Collins is inspiring more than shoulder pads this season as her Dynasty-era brows pretty much typify that classic old-skool glam look that's in right now. They're groomed, they're strong and they're not too thin. In fact, the only thing 09s brows have over her 80s incarnation is that they should start a little closer in to the nose.
In general, I think I''ll have to say hats off  (see what I did there?) to Alexis Carrington Colby for her superglam grooming, superglossy lips and superbitchy ways, but what do you lot reckon? Are Alexis' brows Awesome or Awful?