 You can never have too many reliable base colour eyeshadows; they're necessary for almost every make-up look. You also can't have enough decent shades that work well for both day time and night time. What you can have too many of, however, are eyeshadows devoid of the one thing we're always after: strong pigment.
Whether it's a pale base cream colour or a deep burgundy for a more glamorous smoky eye, we need intense pigment that doesn't require layer upon layer upon layer of product just to get the colour right. You know when it looks nice and strong in the palette but doesn't transfer with quite the same intensity? Yup, common problem.
Unfortunately, that problem continues to exist with The Body Shop's new range of eyeshadows - Colour Crush Eyeshadow. This 'fashion forward' palette consists of 30 mono eyeshadows in what they describe as a full array of seasonal must-have shades. Adding to the collection, this August we have new colours Gold Rosemance, Champagne Kiss, Coco Deluxe and more, each priced at €12.95.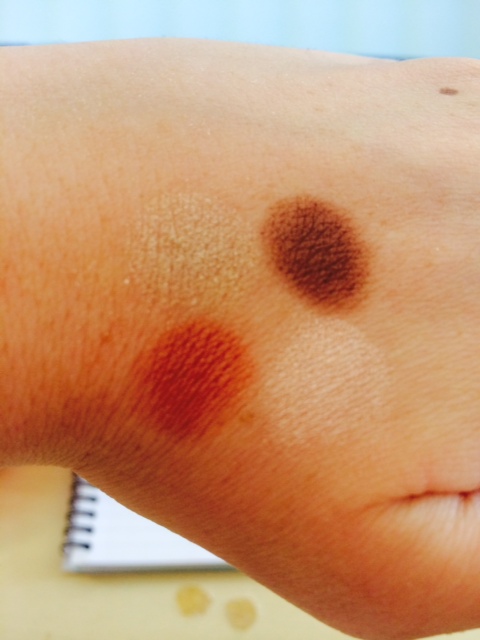 In their individual palettes these shades are quite pretty and wearable. But if, like me, you're more interested in matte shadows (I really feel that shimmery pale shadows serve only to accentuate fine lines and wrinkles, regardless of your age) you won't be too fussed. They're certainly colours that could work well as you move from day to night, with more focus on the darker shades as the sun sets, but as we've found today, they don't have quite the same appeal when applied to the skin.
The two darker shades, photographed below, have a slightly stronger pigment, but the lighter base colours are just too weak and dusty to make it worth your while.
Advertised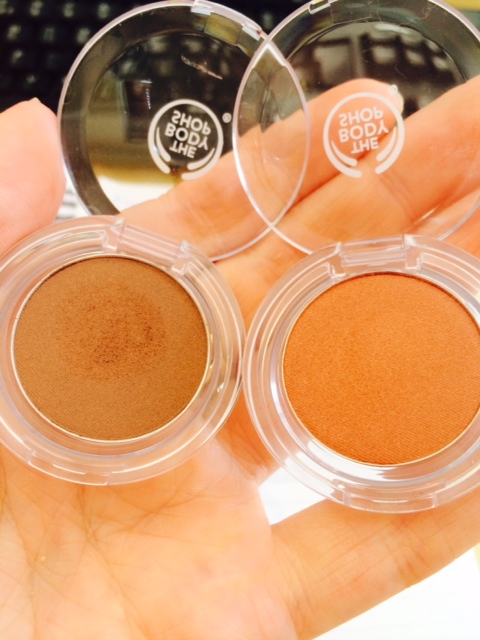 When an eyeshadow requires quite as much application, you worry that it won't last longer than the time it's taken to put it on in the first place.
These shades promise 'unrivalled brilliance', 'clarity' and 'maximum impact', but as far as getting the Beaut.ie stamp of approval, they've failed to deliver on all counts. Sad times!
What are your thoughts on shimmery shades? Do you prefer matte colours on your peepers? What's your favourite, affordable eyeshadow? Or do you prefer to splash out on higher end pigments safe in the knowledge that they'll deliver?