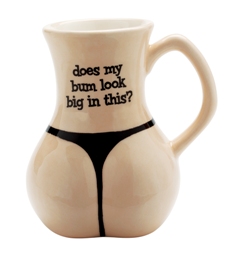 No I'm not kidding. Salons in Beverly Hills (where else) began to give facials - on the arses of their pampered clients. Then the trend took off and quickly spread to other salons and clinics throughout the States.
Bums are exfoliated and cleansed. Then there's a thorough pummeling with a cellulite reducing machine. A masque is applied while head and feet are massaged - and this is the best bit - extractions are performed if necessary. So big red pimples are squeezed in other words - ugh! Then comes the waxing - ripppppppp.
Now you can also choose a butt lift - where the bum is tightened and lifted by the treatments. Or you can get microdermabrasion on your bum. And some salons finish with a spray tan.
Advertised
Sound good? Like to get it done? What do you think!