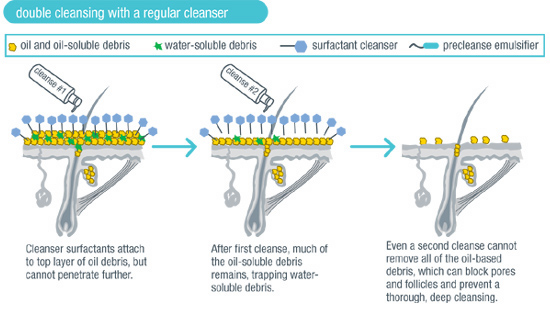 To be honest I thought this Dermalogica double cleansing lark was a bit of a swizz. After all Dermalogica do make the best cleansers there are - so why use two types of cleanser?
Well, there's clean and there's deep double cleansed Dermalogica clean. That's why.
Margaret, the therapist who gave me a brilliant Dermalogica facial in Float last week explained all. In a nutshell, if you have oily skin, skin prone to congestion or wear makeup, then you need something to cut through all of these layers, leaving your regular cleanser free to clean right into the pores and do its job properly.
Advertised
PreCleanse is gentle and can even be used around the eye area to take off makeup. It promises to "achieve ultra clean and healthy skin with a double cleansing regimen that begins with PreCleanse. This plant-based cleansing oil, fortified with Olive and Kukui oils, thoroughly melts layers of excess sebum (oil), sunscreen, waterproof make-up, environmental pollutants and residual skin products that build-up during the day.
Makes sense to me. I bought my PreCleanse last week and am waiting for it to arrive. If you'd like Margaret to cast her expert eye over your skin then get over to Float and make an appointment!
Go to: Dermalogica Pre Cleanse
Go to: Floatireland.com