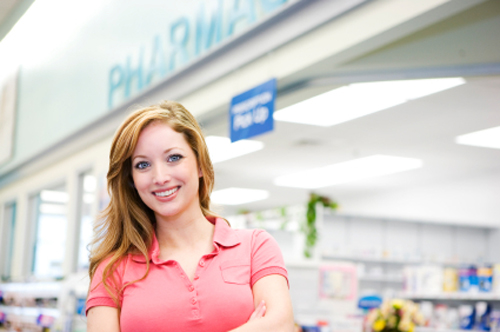 While we don't have a lot in common with France, barring a lot of cheese, one thing Irish women do share with their Gallic sisters is a love of the pharmacy.
Ireland has a very strong independent chemist sector and that makes beauty buying here a different prospect to the UK.  We're like the French in our acceptance and willingness to use the pharmacy as the first port of call for skincare advice and products, and while we all yearned and desired Boots and Superdrug before they hit our shores, I'd make a strong case for the good old Irish chemist. In fact, if it wasn't for the local offerings in Celbridge, where Aphrodite and I are from, we'd probably have never started the blog.
Why? Because quite simply, when we were teenagers, that's where we went to buy our first Rimmel lipsticks and Anne French cleansing milk. I'm sure I picked up a Glints or ten, and I definitely laid down my punts for Aapri too. No bath salt set was left unturned, and if I did march out of one local offering in high dudgeon because the assistant asked me if I was wearing Panstick (Panstick!), I'm sure I went back pretty soon. After all, there was Collection 2000 to be plundered.
Advertised
I still get a buzz heading into a good pharmacy, and we've got some really good ones: the McCabes, Sam McCauley and Hickey's chains are great, with high-end spends on offer as well as those quirky goodies you only find in chemists. In Dublin, Nelsons dispensary offers an alt-choice and the Barrow Street, Cleary's and City Pharmacies are just three that are also worthy of note.
What's good in your area, and why? Leave us a comment and let us know!