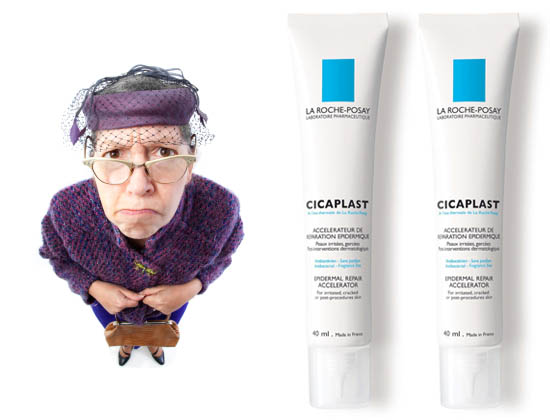 Himself's mammy was over visiting us in The London a couple of weeks ago, and after she departed I noticed a great big gaping hole in my skincare regime.
My beloved little tube of La Roche-Posay Cicaplast (around €13) was nowhere to be found. It was as though it had vanished into thin air.
Or, y'know, a suitcase.
It didn't take too much sitting around with a pipe and deerhunter to realise what had happened, and it was my own stupid fault. In practically the same breath that I insisted Himself's mam take home a nearly new bottle of foundation that was miles too dark for my glow-in-the-dark phizog, I'd enthused/raved at length about Cicaplast and its wondrous ability to soothe and protect even very seriously irritated skin. I produced it for her to try, and never mentioned needing it back.
Feck.
Advertised
Cicaplast, in case you're wondering what all the fuss is about, is a hydrating, soothing pro-recovery fluid gel that's indicated for the treatment of flaking, chapped skin. It's used to aid the recovery of skin that has undergone a cosmetic peel, since it contains active ingredients to stimulate the production and organisation of new cells while preventing the adhesion of bacteria and acting as a protective barrier.
I know of a beauty editor or three who swears by this stuff for cold sores, but I love it because it is the only thing other than steroid creams that can relieve the itchiness and tightness that accompanies a bout of eczema, in my experience, and as it's non-comedogenic it doesn't leave my face a spotty mess when I need to deploy it on my forehead. I only wish I'd known about it around the time of that DIY face mask.
Anyway, the good news is that Himself's ma is now a convert to Cicaplast. And that I probably won't press charges since I've procured a fresh tube for myself.
Probably.
Get Beaut.ie Delivered
Stay updated with Beaut.ie newsletters full of the latest happenings at Beaut.ie as well as great offers and things we think you might find interesting .