 The term 'tinted moisturisers' is actually an insult to these products, all of which I've tried. They are all much more than that.
My mother had the best skin. She rarely wore makeup, except lipstick and a tiny bit of mascara and sometimes eyeshadow. She didn't need to. If she was getting dressed up for something, she would apply tinted moisturisers, looking like she'd made a massive effort when her whole face took her under five minutes.
She got a shock when my sister and I started breaking out in spots because she never had to deal with problem skin. She couldn't understand why we would plaster our faces in the thickest makeup we could find. When a tinted moisturiser could do the job for her, why shouldn't it work for her oily-skinned, red and lumpy faced daughters? (The answer is in our description.)
I still wear heavy makeup. Double Wear. Of course. But over the past few months, I've been trying to wean myself off it. The fresh-faced 'no makeup' look is 'in' right now, but even if it weren't, I'd prefer to move away from the mask. My problem is my face. After years of acne, I've been left with redness, scars and gaping pores. I don't have a face for no makeup, and that's just the way I feel. Unfortunately, tinted moisturisers were a problem for my type of visage. They just wouldn't do what I'd want them to do, mainly cover up the blemishes and fill in the holes. They also made my face look even oilier, and as my face sucked all the moisture in, it would wear off in no time, leaving behind little orange patches of pigment.
That was until cosmetic companies started to put real thought into the makeup dilemmas of an oily-skinned gal. A couple of years ago, La Roche-Posay released a tinted version of its famous Effaclar Duo + mattifying moisturiser, and it changed the way I thought of painting my face.
La Roche-Posay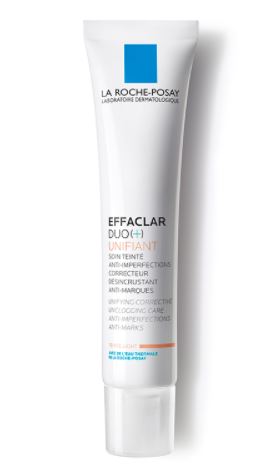 La Roche-Posay Effaclar Duo Unifiant €17.24
The original Effaclar Duo moisturiser holds cult classic status. It's a hydrating moisturiser, but it also works to reduce inflammation and the appearance of blemishes, and it mattifies, controlling shine. On holidays in France, I experimented and wore this instead of foundation. I had to use some concealer under my eyes and on a couple of particularly nasty blemishes, but with some bronzer and highlighter, I didn't feel self-conscious about not wearing full-coverage foundation at all.
bareMinerals
Advertised

bareMinerals - 'Complexion Rescue' Tinted Hydrating Gel Cream €32
The one big advantage this has over the Effaclar Duo is its shade range. The Unifiant only comes in two shades, light and medium, which is really restricting. The Complexion Rescue comes in ten. (But it oxidises, so I recommend trying a sample before buying.) It's more of a BB cream than a tinted moisturiser, but it does have intense hydrating properties. I had to use a powder over it to set it, and I've heard reports from other oily skins that it turns shiny pretty fast. This would probably work best on dry-combination skin that has a few blemish issues that need sorting.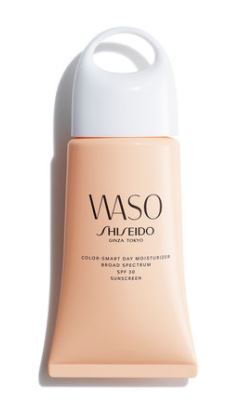 Waso Shiseido Colour-Smart Day Moisturiser SPF 30 
The newest (it arrived in Irish stores last October) and possibly my favourite; I've been wearing it ever since. The coolest thing about this moisturiser is the 'colour-smart' technology. It appears at first to be a white, pearly cream substance but once you begin to spread it, its colour changes to adapt to your skin tone. Very smart indeed.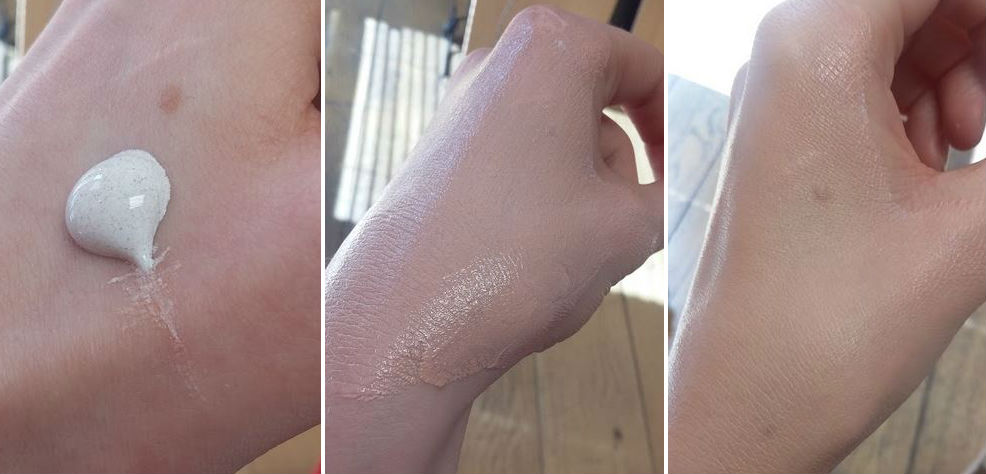 Waso says it's for all skin types, helping to hydrate and protect the skin against UV rays and environmental stressors, improving the look of pores, and decreasing shine.
The entire Waso range is revolutionary and really exciting. Aisling tried out another moisturiser without a tint - the Quick Matte - and was highly impressed. Keep an eye out for more on this range, which seems to be deserving of the hype.
Advertised
Do you use tinted moisturiser? Which one and why?