 At this stage in radiator season Tutankhamen has a more glowing, plumped up and hydrated complexion than I do.
If you've got dry skin then you know what I'm talking about.  Not only does it put years - decades! - on me it also feels horrible.  Tight, dry and (gross) scaly.
So when normal moisturiser needs a boost, night time hydrating masks are yer only man.  I slather one on and then with a big face full of slime I glide towards my bed and throw a tea towel over the pillowcase.   In this glamourous fashion I settle down with my old lady hot water bottle and by morning the magic has happened.
Be warned though.  None of these masks are suitable for early stage relationships, because you definitely won't be looking your best.
At the moment I have three favourites.  All might seem a little pricey but there are millions* of applications in each tub or tube so you really get your moneys worth.
*might be a slight exaggeration.  But there are loads.
Kiehl's Ultra Facial Hydrating Overnight Masque
A pot of clear gel containing the intriguingly named Fountain Plant as its star ingredient, instantly making you think of water and freshness.  The real secret is probably the concentration of Hyaluronic Acid, the wonder moisture attracter, which instantly plumps up and hydrates skin.  A hefty dose of squalene gives it loads of 'slip' and makes sure it feels soft and nice.
Advertised
A great moisture booster.  Don't blame me if you wake up with the tea towel stuck to your face - it will be worth it.
Nars Aqua Gel Luminous Mask (€37)
Shiseido are responsible for this wonder product from Nars and it's totally brilliant.  Again, it's stuffed full of magic dry skin friendly ingredients and you'll wake up with softer, plumped up skin.  Guaranteed.  Read No Sex please: it's skincare night, where I go into raptures about the first time I set eyes upon this range - it's lived up to its promise.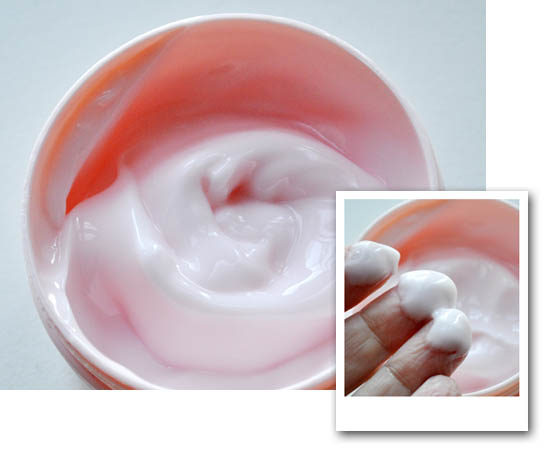 The Body Shop Vitamin E mask (€19.99)
This old reliable from The Body Shop is a long term Beaut.ie favourite and totally deserves its cult status.  I don't think there's anyone with dry skin who's used it and failed to find it works.  It smells delish, leaves your skin silky smooth and will literally smooth out lines overnight.
If you're really tired and feeling raggy you'll be astonished at the difference any one of these three will make to your skin.
Dry skin is a nightmare in the winter and if you haven't tried one out yet I can't recommend an overnight hydrating mask highly enough.  It's the ultimate quick fix.
Advertised
Have you given one of these a go - or do you have one you like better?  Tell us in the comments!