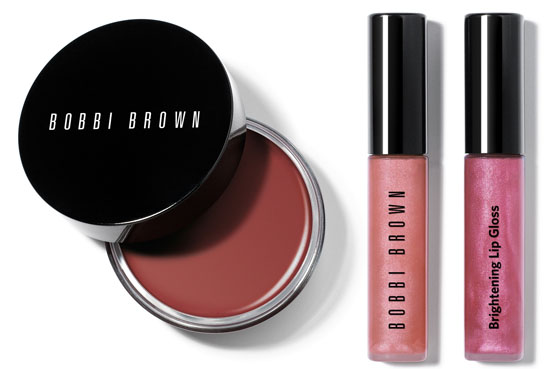 Me and Bobbi Brown may not see eye to eye when it comes to foundations (can't get on with them at all at all), but I'm a huge fan of her creamy concealer and very much liked her No-Smudge mascara.
Recently, I've been test driving her Pot Rouge, €26, for cheeks and lips, a dual-purpose cream blush and lip colour that I put off using for a while because the shade (Powder Pink) looked a bit terrifying  in the tub and then looked very opaque when swatched on the back of my hand.
On the face, however, it is actually quite norjus. I've eschewed foundation altogether this week since it's been so warm - it's just been me and the dog and he doesn't seem too put out by this - and am wearing Pot Rouge on both lips and cheeks with just a smidge of concealer and mascara. A double-duty product like this is great for creating a quick and pretty 5-minute face. I just blot it onto lips with my fingers, easy peasy, but it takes a bit of enthusiastic blending with the pads of my fingers to achieve a natural flush across my cheeks. This stuff is very pigmented and a little goes a long way; I'd recommend starting with less than you think you'll need and build up the colour if necessary.
Advertised
I've further broadened my Bobbi Brown horizons with a tube of brightening lipgloss, €21.50, from her make-up facelift collection. Popsicle, the shade I'm trialling, is a cool toned mid-pink with a very slight shimmer and since this is BB you won't be surprised to hear that the shimmer is extremely subtle and daytime appropriate. No crazy blingin' lumps o' glitter here. While the effect's not as super-natural as Pot Rouge, it's nonetheless pretty and yes, somehow does brighten the complexion.
My biggest gripe with Bobbi's lipglosses isn't that they're sort of on the sticky side (or even that they're rather dear), it's that they come with a completely rubbish brush applicator that splays as soon as you look at it sideways. Any chance of an oul' sponge-tipped wand there, missus?