 We were chatting about sun cream yesterday and how everyone has upped their SPF game over the past couple of years.
Despite the fact that smearing on sun cream is second nature to us now, it's true to say that we use more of it in summer. Way more. I was getting advice on buying jumbo sized vats of it from Lidl and Aldi - and rightly so.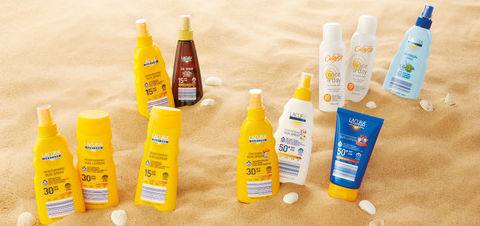 It got us thinking about seasonal beauty buys. We see sun creams creeping onto their very own designated stand in supermarkets and pharmacies come summer time but does anything like this happen at spring, autumn or winter?
Advertised
Skin tends to dry out more during the cold months and I find myself layering a lot more body moisturizer on after a hot shower. I am also pretty obsessed with hand cream but I've just realised that I don't need to apply it half as much as I did a month ago.
Makeup is a similar story. Even though I would love to pile on my Estee Lauder Double Wear every day of the year, it just feels like too much when it's warm out, so I generally stick to a BB cream that gives my skin the chance to breathe.
How about you? What products do you ditch at one time of year and come back to at another. Are there any products that you only use for a certain period of time or do you stay loyal to one skin care or beauty routine all year round? Let's dish!