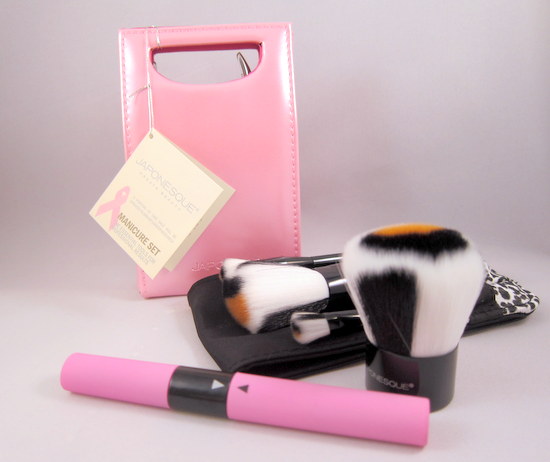 A while back we had a post on under-rated brands (check it out here) and one that sprang immediately to mind was Japonesque. They make some really brilliant beauty tools but because availability is limited in Ireland I don't think they always get the love that they deserve.
Now that they're stocked at HQHair.com it's a bit easier to get our hands on them so I wanted to share these cute new offerings from the brand, including a few bits they've released for Breast Cancer Awareness next month.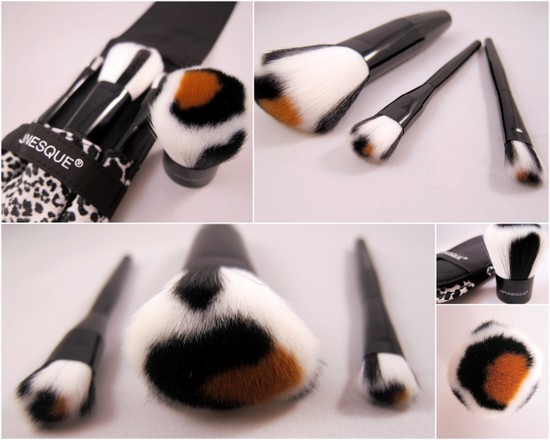 How cute is this Safari Chic brush set?! I've been carrying it about with me for the past week and getting huge pleasure out of the animal print bristles and case. It comes with a powder brush, eye blending brush and crease brush (all synthetic) and on first glance I was sure the two eye brushes would be duds - the brush heads are MUCH bigger than I expected.
But for some reason - perhaps because they're tightly packed, properly weighted and just well made in general - they work exceptionally well. The kit's €37.55 for three brushes; the bronzer brush comes separately for €26.15 (which strikes me as disproportionately pricey, but it is a lovely brush).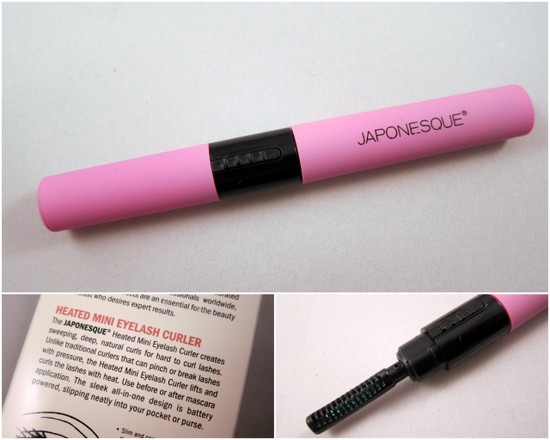 Advertised
The Heated Mini Lash curler was another surprise - this is part of the Breast Cancer Awareness initiative so 1) it's pink, but more importantly 2) a dollar from each purchase goes to breast cancer research.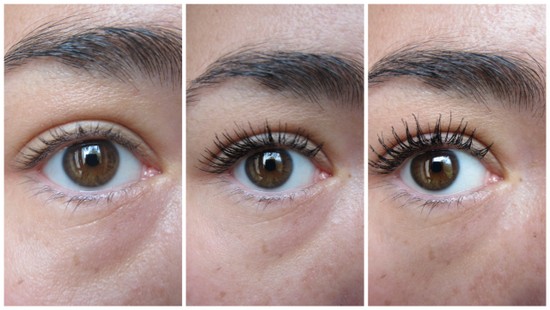 L-R: No mascara; one coat of mascara; one coat of mascara and curled lashes 
I thought this might be a bit gimmicky - it's battery operated, and you heat it for 10-15 seconds before combing through your lashes once your mascara's been applied. But hey, it works, and it's not too much of a faff, so it's something I'd definitely use for a night out, if not on a daily basis. This is €16.79.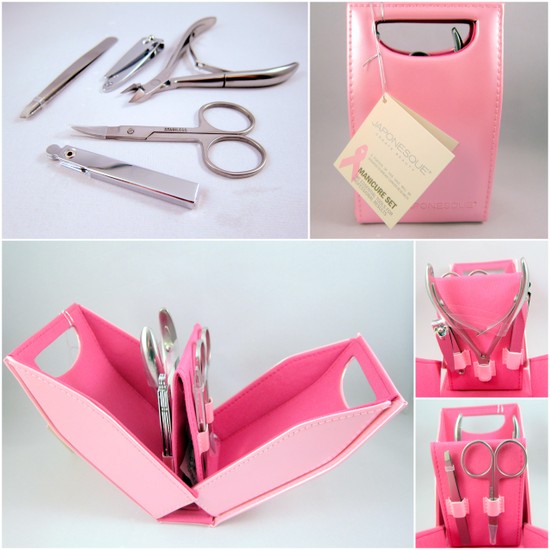 Finally, being in possession of this manicure set makes me feel incredibly grown up. I haven't seen anything like it since I was little and not allowed to touch the one my parents used (yes, both of them!). With tweezers, nail clippers, scissors, a file and some yokie I'm really not sure how to use, this has everything you need for trimmed talons - and then some. My dreams of achieving cuticle control just got one step closer. This is €26.85 and, like the lash curler, a dollar from each sale is donated to breast cancer research.
Advertised
Have you tried anything from Japonesque? What beauty tools are you using and loving right now?