 If you weren't already aware, I'm a huge eyebrow lover. I would even go as far to say I'm slightly obsessed.
It all boils down to symmetry. As humans, we are attracted to symmetry. Most people don't have perfectly symmetrical faces. But through the application of makeup, and more importantly eyebrows, we can create the appearance or illusion of symmetry. Ah, the tricks of the trade.
That is why giving the gift of perfect brows this Christmas is an excellent idea.
Here are my top three ways to give the gift of perfect brows this Christmas.
Anastasia Beverley Hills Brow Kit €63.30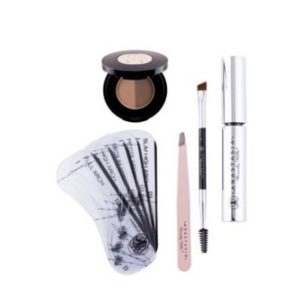 This five-piece kit comes with a brow powder duo, tweezers, a mini brush, brow gel and a set of stencils and is the ideal starter kit for shaping and maintaining your brows. It's an excellent place to start if you're not quite sure what you are doing shape wise as the foolproof stencils will guide you on your way. Available online only from Beautybay.com 
Urban Decay Brow Kit €25.50
Advertised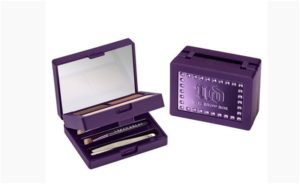 If the Anastasia one is slightly off budget or you are well able to perfect your brows without the need of stencils, then this is the one for you. It comes with two shades of brow colour, wax, tweezers and two brushes. Available in Debenhams.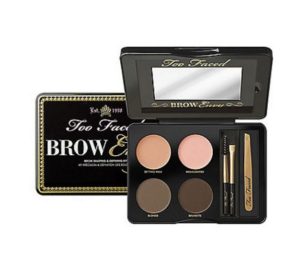 Advertised
I've grown fonder and fonder of Too Faced products, one launch at a time. Their product range is excellent, as is the pigment, and some of the eyeshadows smell so good you will want to eat them. This one contains customised colour for brunettes and blondes, easy-to-follow how-to guides, and unique stencils to assist you in creating your perfect brow shape.
Do you own a brow kit yet? Which one would be top of your list?