 I'm a huge fan of a dark lip in autumn/winter. I always feel that it is a lazy way of dressing yourself up without having to go to too much effort.
During the summer months, corals and shimmers tend to work best. But as soon as Autumn hits, burgundy and deep red shades start to launch across the makeup counters.
When choosing an autumn/winter red lip, my personal favourite is a matte finish. I usually find it lasts longer and doesn't move as much throughout the day. If you want more tips on keeping your lipstick lasting all day long, you can catch up here. 
But before you make any purchases, here are my top three autumn/winter lip shades I can't live without.
1: MAC -Viva Glan 111 (€17.50)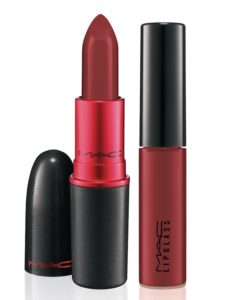 This is a "go-to" for me. The tone is a perfect burgundyy and it comes both in a lipstick and gloss. I always find myself going back to it. And the best part is that when you buy this, all the proceeds go to the MAC Aids fund.
Advertised
2: Smashbox -Burgundy Seduction (€23)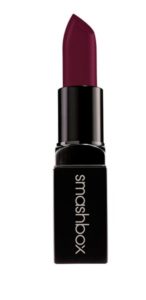 The colour in this one is fab. As it has a blue tone to it, your teeth look so white when you wear it. Everytime I do I'm asked if I have just had my teeth bleached.
3: Kat Von D -Bachelorette €20

This is the most matte of the lot. And the most long lasting. Kat Von d is now not just available online, but from Debenhams now too. Which makes it much easier to go in and try on. My pet hate is ordering a product that I don't like, because it looks nothing like it did online.
Advertised
What is your go-to autumn/ winter lip colour?