 If there's one product I've been asked about a million times, it's mascara.
With hundreds of new launches every year, it's hard to keep up with all the latest and greatest ones that are new to the market. This little product works on a teeny tiny part of your face, but it's that finishing detail that can make all the difference.
There have been a few really interesting and exciting mascara launches this year. It was actually pretty difficult to pick my favourite three. These picks, though, really did stand out.
Zoeva Graphic Lash Mascara €9.80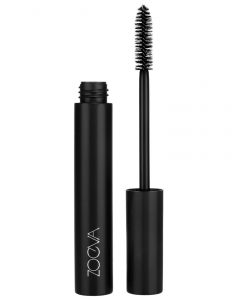 Zoeva launched in Arnotts recently and I, being a huge makeup junkie, had to try it out. Mascara is probably the one thing I use daily (well that and brow product), but I'm really fussy when it comes to finding a good one. I'm thrilled to say that this one is quickly becoming one of my personal favourites. The brush doesn't allow for clumping yet it's easy to build up a nice fuller coverage. The formula is nice and black, and it doesn't smudge under the eye. Even better, despite its smudge-proof tendencies, it does come off easily without having to rub too hard.
Advertised
Urban Decay Perversion €23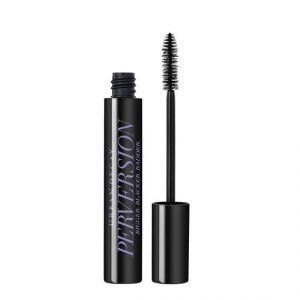 This extreme black mascara from Urban Decay is highly concentrated. I love how black the pigment is and how the wand pulls your lashes to lengthen and build a really nice full coverage to create volume. The formula doesn't smudge (again, a must in my book) and it also comes off easily. I find with some long-wearing mascaras that although they are amazing and stay put all day long, it can be impossible to remove them without leaving residue around your eyes for days and having to rub extremely hard which can be damaging to the delicate eye. The wand on this is a bit bigger than the Zoeva one. It reminds me of the benefit Bad Gal or Dior Show wand. So for those of you who love a fat wand, this is the one for you.
L'Oreal Mega Volume Miss Baby Roll €9.99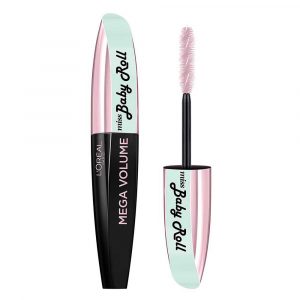 This has to be my favourite L'Oreal mascara to date. The wand is almost twisted and pulls and curls the lashes keeping them separated. The mascara volumises, lengthens and curls, which is exceptional for a mascara. Usually, they will be lacking in one of the above, mainly curling. But this formula honestly curls and keeps your lashes curled throughout the day. It doesn't smudge or end up half way down your face by nighttime. It's an all round winner in my eyes - in fact; this is Beaut HQ's favourite mascara at the moment.
Advertised
Have you tried a new mascara this year that you're dying to tell us about?