 Everybody knows that creating a matte black smokey eye can be one of the trickiest things in the world. No matter how pigmented the black seems to look in a shadow, it never seems to transfer on to the eyelid that way.
Thing is, you just need a base that the shadow can set into which creates an intensified pigment! Today I have used a variety of different creamy products to show you how to set shadows but alternatively, if you don't own any of these and don't feel like making a new purchase, you can apply a layer of cream concealer to the eyelid and press the shadow in to set.
The black creams I am using today will obviously give you that extra element of intensity though.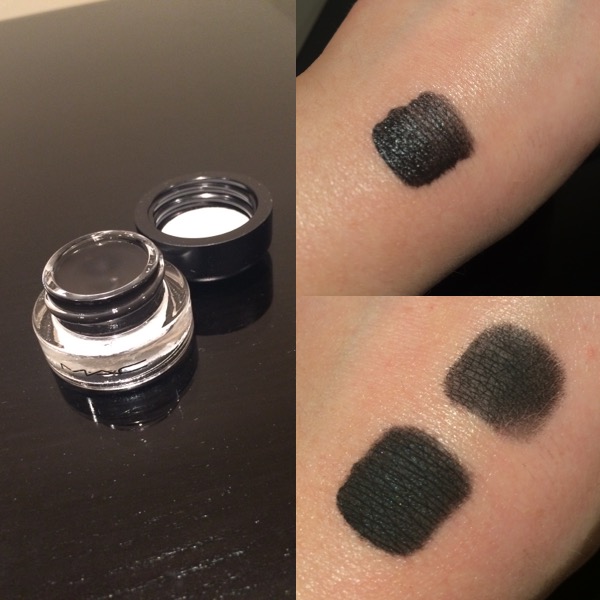 First up is Mac Cosmetics Fluidline eyeliner. Fluidline is an ultra-smooth gel formula that provides the precision of a liquid liner but has a silkier, softer finish. It goes on foolproof with a brush in an easy dip-and-stroke action,  is long-wearing and is totally smudge-proof. Here I have used a matte black shadow with and without a Fluidline base and you can clearly see that with the base underneath the pigment is hugely intensified! Fluidline will set you back €19 and is available from Brown Thomas.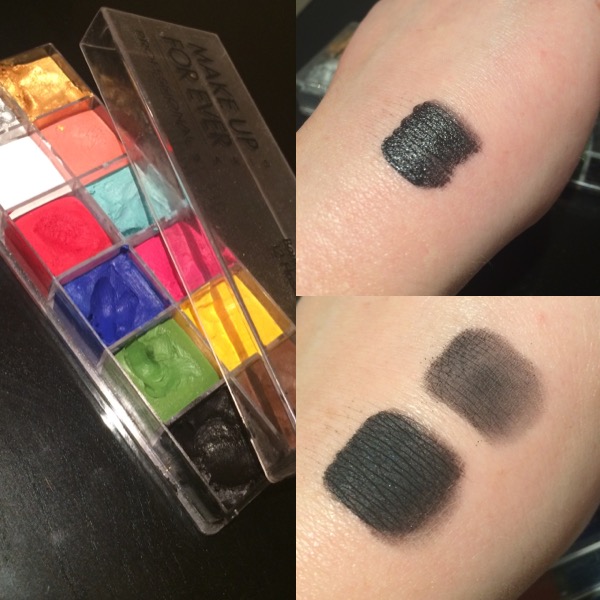 Next up, I have used one of my favourite products of all time which is the Make Up For Ever Flash Palette. A Flash Palette in a nutshell is a collection of 12 grease paints that can be used alone or mixed together to create new colours. These thick, creamy tones flawlessly cover the skin.
The palette to buy as a whole will set you back €90 but each individual colour can be bought separately. I know €90 seems a bit extreme but I have had the same palette for over a year and hardly a dent is gone out of it. Again, I swatched the shadow with and without the cream base and as you can see, with the flash palette the pigment is much more intensified.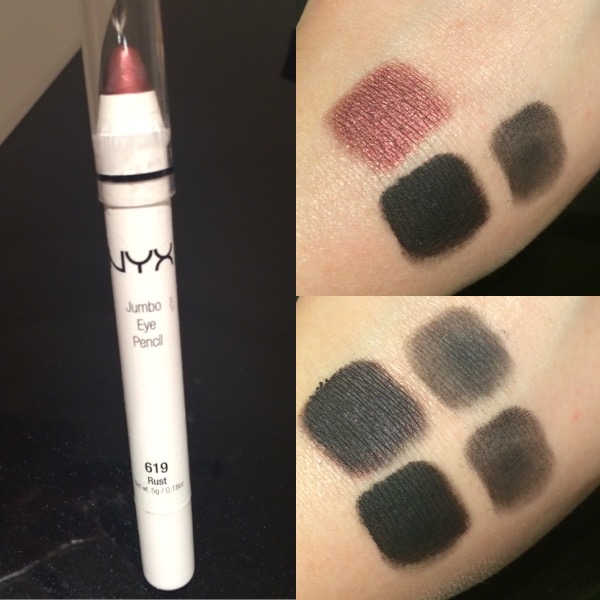 Advertised
Next I have used an NYX Cosmetics Jumbo Eye Pencil in Rust. Obviously rust is a winey, kind of reddish base but the reason I wanted to use this as an example was to show you that once you are using any sort of cream base, the pigment is going to be stronger that if you were applying without. Jumbo Eye Pencils are made with a blend of mineral oil and powder.
They are creamy and glide on effortlessly with no pulling, tugging or fading and they come in a rainbow of vivid hues.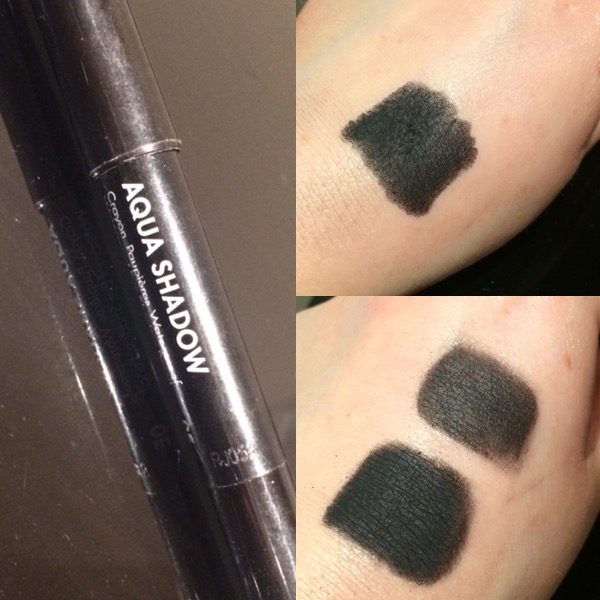 Another product very similar to this, and also a favourite of mine for ever is the Make Up For Ever Aqua Shadow pencil. Exact same concept as the NYX Jumbo Eye Pencils except these are waterproof. It has a large tip, creamy texture and it can be applied in a single stroke, leaving behind exactly the right amount of product.
This product stays perfectly in place and does not highlight skin creases either. One of these liner/shadow crayons will set you back €19 at the Make Up For Ever store on Clarendon Street in Dublin and online.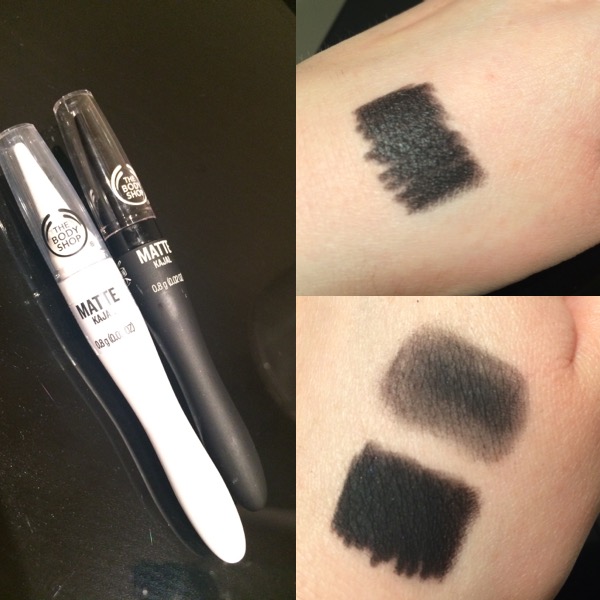 Lastly, these little bad boys are brand spanking new on the market and I LOVE them! The Matte Kajal crayons from The Body Shop. I included the white here as well because similarly to wanting to create a matte black look, creating a matte white or cream look is also really difficult when it comes to building pigment with a powder product. These crayons are really creamy without being greasy, are comfortable and glide effortlessly over the skin.
So there you have it folks, my top tips for creating really pigmented matte black eyes.
Advertised
Do you like to rock a smoky eye? Might these tips help you create your next going out look?