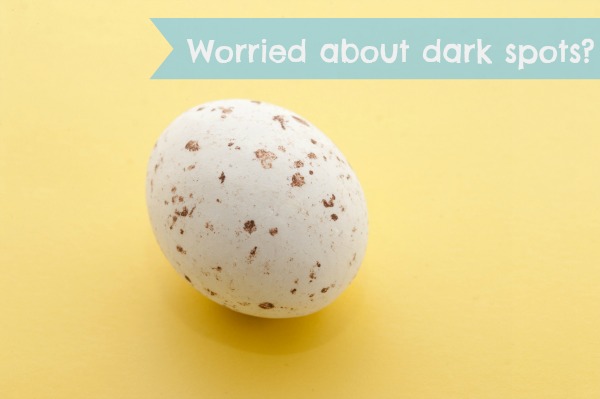 Some of you lovely lot asked us here about products to tackle patches of pigmentation and brighten up the skin. Lynnie has a great post you should definitely check out, and I've already shared my thoughts on what I'm currently using, but let's have a look at some other bits and pieces I'd recommend.
Best All Rounder: Clarins Vital Light Serum
I just came to the end of my bottle and it put a downer on my day. This is for all skin types – except sensitive -  and is a clear serum that you apply before your moisturiser in the mornings.  The key active is hexylresorcinol, a molecule that targets dark spots, and there's also  hyaluronic acid in the mix, which makes this a really good pick for dehydrated skin. I found it particularly good for brightening and sorting out a dull looking complexion and it did have some impact on my dark spots. It also feels lovely on the skin.  This is €68.
Best for Mature Skin: Best for Boots No 7 Lift and Luminate
I place a lot of faith in Boots' skincare launches because they tend to be science-led. This line launched last year and, using a combination of saphora, kiwi extract and vitamin C, reduces the over-production of melanin in the skin. You can expect your age spots to fade by one colour shade in just 4 weeks, and fade further after 12 weeks of use.  Boots have just added a corrector to the range – a gel that you apply directly to dark patches - which is reasonably priced at €25.25.
Advertised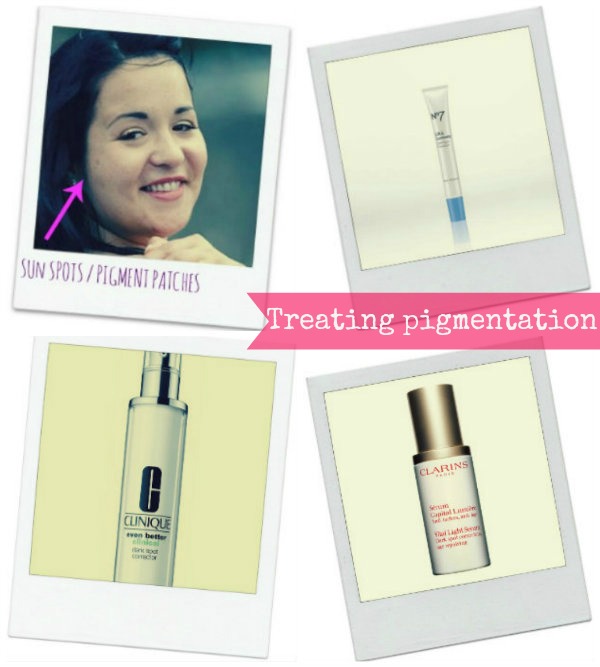 Best for Acne Scarring: Clinique Even Better Dark Spot Corrector
A happy side effect of some hyperpigmentation products is that they also work well on some acne scars – the annoying little red marks that linger long after the spot is gone. I found this serum was great for that and it targets dark spots and uneven complexions, too. It's €58 for 30ml, or €72.00 for 50ml.
Some final thoughts - you have to have realistic expectations. While all of these products worked for me to some extent, my pigmentation patch is still there, and still clearly visible. It's a little bit faded, and hopefully with my current routine it will fade a little bit more, but I don't see it ever going away. You will also need to use the products daily for about 3 months to see the full benefits.
Finally, it's worth mentioning that I've had one session of IPL in the past, which did fade my sunspot for a time, although not permanently. About 6 sessions are recommended so if it really starts to bother me, and I've the money to spare, then I'd think about that again.
Advertised
So I hope that helps you but if you take just one thing away from this post, I'd like it to be this: prevention really is the best cure. Ladies, use a sunscreen!