 BB Creams are a bit of a controversial product and we never tire of discussing them on Beaut.ie (read the BB Cream category for zillions of reviews plus our thoughts on whether they're absolute shite or the absoute shizz). Surely they're all just tinted moisturisers with a snazzier name and a bit of street-cred in Asia I thought.  They make too many promises: to even out skin-tone, moisturise, hide blemishes and some have an SPF added to boot. All this in one dinky tube?
I was highly suspicious, and the arrival of CC Creams didn't help my confusion.
However I might have been convinced.  I've been so impressed by one BB cream I've even repurchased it TWICE. (Unprecedented, as I have the attention span of a goldfish.) It's Boots No. 7 Beautiful Skin BB Cream (€16.95), and I use it almost every single day.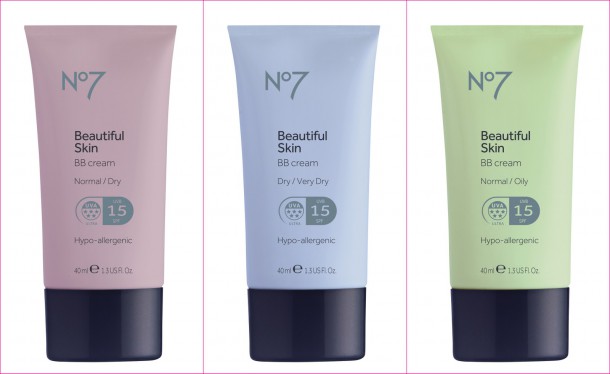 This BB Cream promises a flawless healthy complexion and I must say it really does even out skin tone, which is impressive because it feels really light. It has a sort of whipped consistency and stays put quite well for me.
Advertised
It comes in three formulas: Dry/Very Dry, Normal/Dry and Normal/Oily. Initially I purchased the Normal/Dry formula but I had that classic combination skin problem of the product slipping off the t-zone. So when I repurchased I went for the Normal/Oily and it works an absolute treat. It's more matte-ifying and stays put longer than the Normal/Dry version did.
Coverage-wise I would describe it as very light, so it suits me for everyday wear. I'd generally use a bit of concealer if I have any redness and for brightening under my eyes, then apply the BB cream and a bit of powder on the t-zone and I'm good to go.
I'm officially a BB Cream convert.  Are you loving or hating?