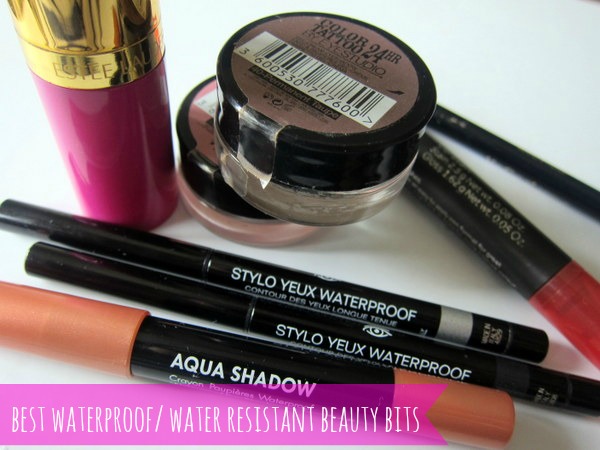 Whether it's beaches, pools or showery staycations, summer calls for some decent waterproof makeup options. It's not just for when you anticipate a soaking – sweat and humidity can wreak havoc with our makeup too, turning an artfully applied 'natural look' to smudge central in mere seconds.
Earlier this week I talked about a new favourite waterproof mascara, and I have a few more bits and bobs to show you today that should help waterproof your summer routine.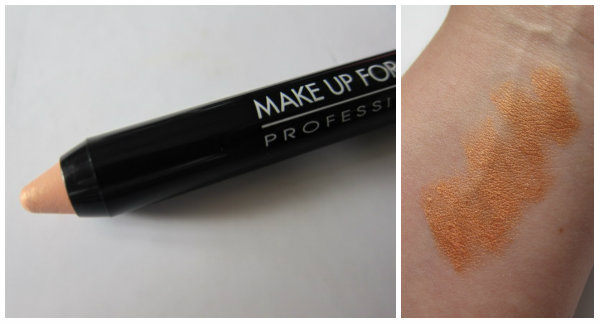 ONE When it comes to waterproof slap, Make Up For Ever's Aqua range is hard to beat. We looked at some of their new pots here but I also love the effortless ease of this eyeshadow crayon – just scribble on for stay-put colour that won't budge or smudge. The warm shimmery tangerine of this shade, 26E, is also so on-trend. This feels drier and doesn't blend out as easily as the pot versions, but it makes up for that by staying put all day and being so darned fun to use.
TWO If you don't have the budget for Make Up For Ever, Maybelline's Colour Tattoos are a good alternative. They're not billed as waterproof but because of their longlasting nature and the way they adhere to your eyelid, I've found them very resistant. Read our full review here.
Advertised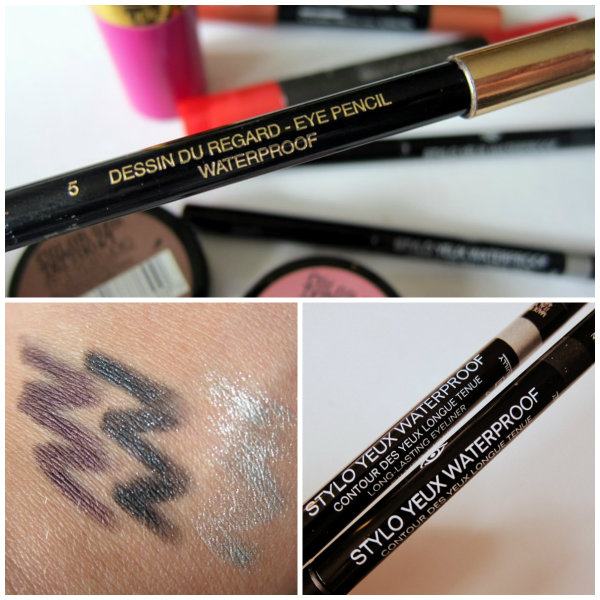 THREE  Often I just skip eyeshadow altogether in the summer and opt instead for a flick or smudge of coloured liner. My favourites so far are Chanel's Stylo Yeux Waterproof (which I own several of and wear all-year-round, regardless of the elements) and YSL's Dessin Du Regard Waterproof. They both glide on smoothly, can be worn smoked out or super sharp, and best of all? They last and last and last.
FOUR For lip colour that won't budge, whatever the weather, a lip stain is probably your best bet. NYC do a good range that won't hurt the pocket and I really, really rate the one from Boots No 7 (which you can see in action here). Top it off with a slick of SPF lip balm and you're good to go.
FIVE Blusher has an unattractive habit of melting off my face when the temperature rises. But Estée Lauder's Pure Color Cello Shots Cheek Rush blushers are different – although they're not marketed as water resistant, the water-based gel formula acts like a cheek tint, and I find they really go the distance in the heat. Mine is being saved for holiday wear.
Got any waterproofing suggestions of your own? Leave them in the comments - they'll definitely be handy as we head towards holiday season!
Advertised