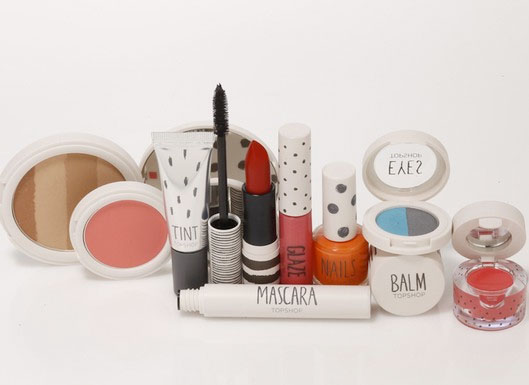 So, no doubt you'll know that Top Shop has a top secret line of slap in the works which was ooh, probably the worst kept beauty secret I've ever encountered. Anyway, the cat is now so firmly out of the bag that there's no putting it back in, and the good news is the line will debut in Ireland too on May 5th, as well as being available online.
I don't have store info yet or euro pricing  - but my spidey senses tell me that the Stephen's Green branch in Dublin will be the lucky location for the complete collection, and that prices will no doubt be of the 'point at a figure and we'll charge that with a few extra quid thrown in on top' variety.  In the UK, they'll range from £4-£12. And I must say, when I saw the initial shots of the core product line, above, on WWD a while ago, I was distinctly whelmed.
It didn't look particularly great at all, but as more pix appear on blogs and we start to see info on previews of the products, I am getting a little excited about it all now. With a basic range that'll stay in situ all year round, it'll be supplemented by limited edition trend-led collections.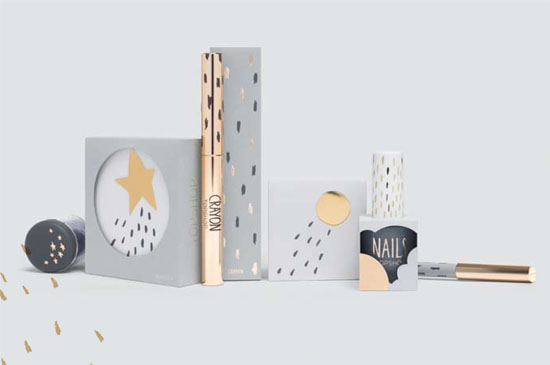 And that's precisely what you're looking at above. This is the summer trend collection, and it looks super-pretty. Inspired by festivaling face-paint supremos like Bat for Lashes' Natasha Khan, it's "an ethereal collection of imaginative beauty accessories that range from feathered face and lash adornments, to gold transfers, metallic crayons and glitter dust pots." Prices again are for now only available in sterling, but will range from £5-£15.
Advertised
Want to see some more of the summer trend release?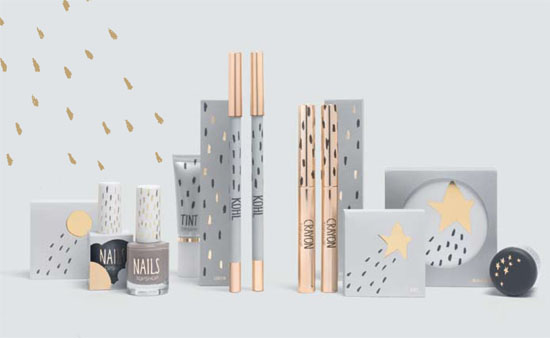 What do you think? Will you be aiming to pick anything up?
Top image via WWD.com