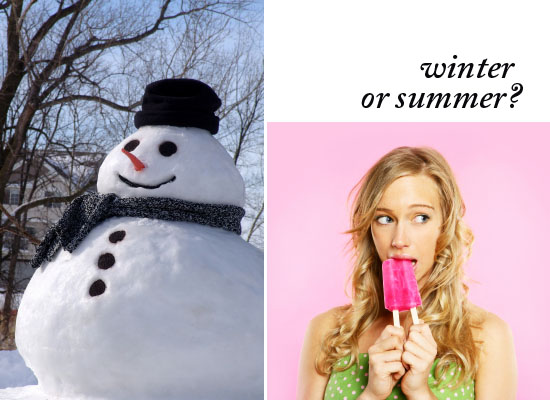 Ok, coming over a bit Bridget Jones' mother here - "Oh darling you simply must get your colours done" - but most of us do fall into one season or another, though not necessarily with reference to Colour Me Beautiful consultations. It's just that you probably find you like the autumn/winter over the spring/summer beauty collections, or vice versa.
We see it cropping up in comments all the time and on yesterday's Nubar post, Fifibelle asked "is it weird that I'm pining for A/W 2010 now?" Not according to Lava Girl who replied, "I know what you mean, I love all the reds and dark colours for A/W."
Advertised
What about you? A winter kinda gal or firmly a summer babe? Not sure? Just check out our SS10 and AW10 roundups and then leave us a comment with your all-important decision!