 I will be the first to admit that I was probably THE number one most excited person in the world to hear about the release of the Naked 3 palette. Some mumbled that there were only so many neutral shades one could own but I disagreed and squealed with delight over every teaser video and US blogger photo.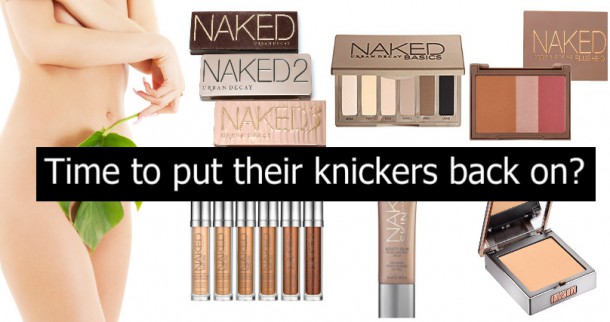 The Naked range is HUGE and Urban Decay have been endlessly churning out Naked products as the sound of Ca-Ching! rings in their ears.  But have we had enough?  The collections are getting weaker and I wonder just how long they can keep this up.  Look at what's been released in the Naked range already:
We obviously have the original Naked 1
The cool-toned Naked 2
My personal favourite, Naked 3.
Let's not forget the Naked Basics palette
Naked Flushed palette for cheeks.
Naked Skin Beauty Balm,
Naked Skin Foundation
Naked Skin Pressed Powder
Naked Illuminated highlighter
Naked Double-Ended 24/7 Glide On Eye Pencils
and a few of their non-related products have been released in the shade 'Naked'.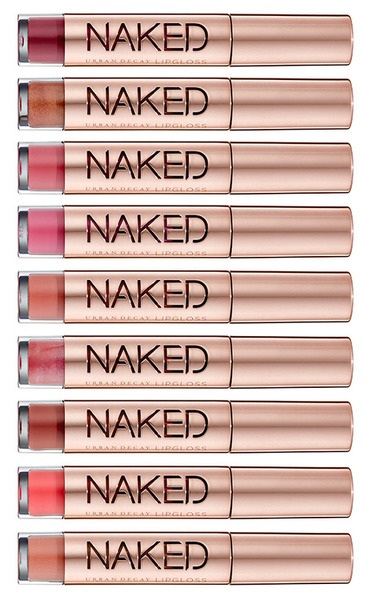 Naked Ultra Nourishing Lip Glosses
Jan 14 saw the US release of the Naked Ultra Nourishing Lip Glosses. An array of nine different shades in stunning rose gold packaging. My first instinct was to touch my laptop screen excitedly whilst 'oohing' loudly but then I saw the swatch photos. They are all sheer and side-by-side swatches prove that there is very little difference between shades. Obviously the Naked line is about neutrals but $20 (I'm guessing a few euro under €20) is a lot to ask for something I can get from the likes of NYC. (Their Liquid Lipshines are my ultimate favourites and €1.79 a piece!)
Advertised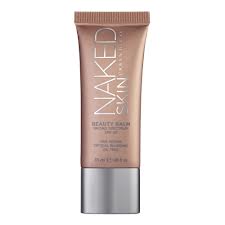 Also released were two new shades of Naked Skin Beauty Balm (€29). We reviewed their one universal shade (which has now been called 'Medium')  when it was released last February and wern't overly impressed by its distinct lack of coverage.  But in case you're dying to try it and blessed with the world's most perfect skin , a light and dark version will soon be available.
Although if your skin is good enough to wear this, I probably wouldn't bother.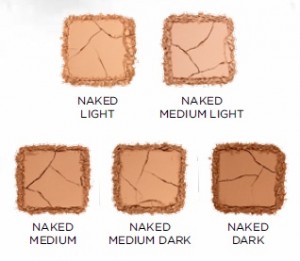 Finally came the release of their Naked Skin Ultra Definition Finishing Powder – in loose form. In September, we were impressed with the pressed version here on Beaut.ie and the loose powder will come in the same five shades as before. Reviews claim it is very finely milled and are generally positive. It looks set to be €28 like its pressed counterpart.
Overall, I am extremely disappointed in this release. A few new shades of an invisible beauty balm, a ground-up powder and some sheer lipglosses? I knew it would be hard to follow up to the hype surrounding Naked 3 but it seems they didn't even try. I don't have an exact release date for us here in Ireland but I would imagine it will be soon enough, just in case you happen to be on the edge of your seat.
Advertised
What say you? Are you still on the Naked train or should we finally put some clothes back on?