 I am a complete sucker when it comes to marketing. I don't know why but I can't control it. So much so that when I'm in the hair salon and see all the lovely adverts of amazing shampoos and conditioners I am quite saddened that no one tries to sell me any of them. I want ALL the beauty things.
Yes, I am a sales persons dream, but however many marketing tactics reel me in, if the bait doesn't live up to the promises then I'll be sure to let the world and its mother know.
And now to the mascara matter at hand. See, the very name of this mascara just made me want it. Urban Decay's Perversion mascara comes with the tag line 'Bigger..Blacker..Badder'. And who doesn't want that for their lashes?
Ten years in the makeup game and almost every wand  I excitably apply ends with a "meh.."  So I was delighted to pop along to catch up with the Urban Decay team and get the low down on this new product. And more importantly, to put it to the test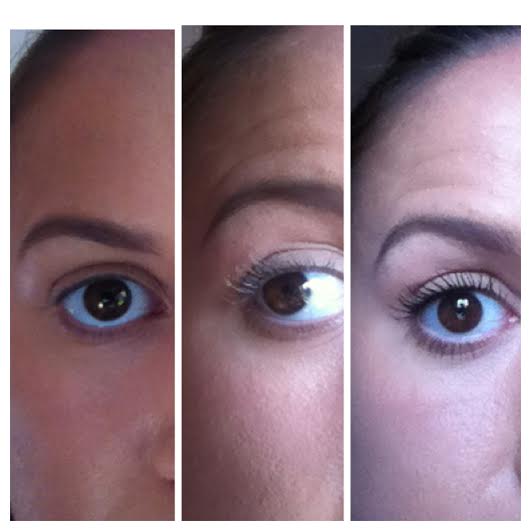 Urban Decay presented their new Perversion mascara hand in hand with their new Subversion primer. You don't have to use both but the primer (like any other primer) has been designed to do the groundwork for you. I played around with the products doing one eye with just the mascara and  one eye with both primer and mascara. And the difference was significant.
The primer helps the mascara lift each lash to its highest degree. That's what I loved, the lift. It means that I can abandon the eyelash curlers and they have always rather resembled a medieval torture device to me.
Advertised
So how does the primer work? It acts like a groomer for the lashes, as it contains a protective ingredient known as  panthenol, and it also conditions with vitamin E. So it gives your lashes a bit of love and cuddles before you go in with you big bad mascara.
At first I thought to myself I've tried these lash prep products before and just ended up with clump, but I really see a difference with this one. Every stroke of mascara my lashes are longer and longer. The Perversion mascara itself is a very wet formula so I recommend a slow application. It really pulls each lash out to its maximum effect. The other noticeable difference to any other mascara I used was the colour. It's as black as you can get. It almost gives me the effect a black liner does as it gives depth as well as length.
My last observation was how long the effect lasts. There are not many mascaras on the market that allow you to go back in and re apply with success but this one does. I didn't find I needed a  reapplication at all.

The verdict? Hands down this is my new go to mascara duo for daytime wear. Bear in mind a slower application is needed as you are dealing with quite a wet consistency but the reason I fell in love with these two little guys is the fact that even after a 12 hour day of frizzy hair and sweat in this humidity, my lashes looked as fresh as they did when I first applied the products. It's not something you can lash on though (excuse the pun there) so my quest for the lash-and-go success story continues.
This is on counters now, Perversion will set you back €21 and includes a sample of the Subversion primer.
Advertised
Are you a fan of mascara primers or do you think it's just another step in the never ending cosmetics dance? What are your ultimate favourite mascaras? And what do you find works for smaller lashes?