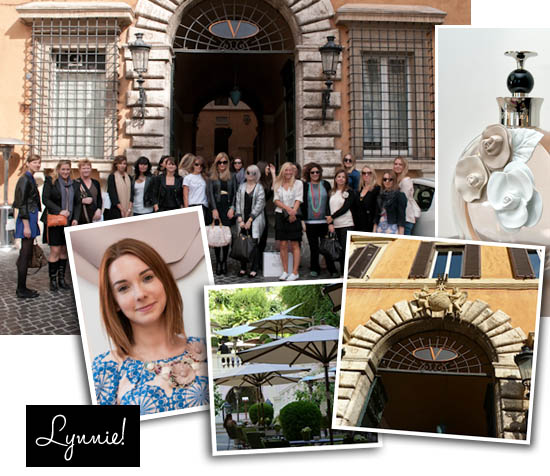 Early on Saturday morning, my very best sunglasses and I escaped grey, drizzly London for a whirlwind weekend of sun, champagne, and scent-sniffing in Rome. We were there at the invitation of Valentino to explore their new fragrance, Valentina, along with nine other fashion and beauty bloggers from across Europe and one from the States.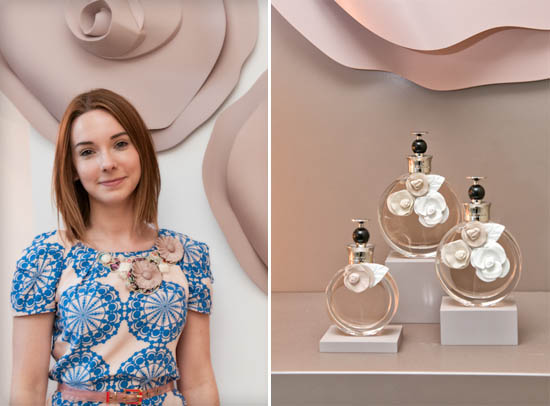 The concept is a scent that's classic yet modern with unexpected elements, and has the city of Rome itself as well as the chic but cool contemporary Valentino woman as its muses. Valentina is brought to life in the ad campaign as a present-day heiress who is sophisticated, charismatic, and unconventional.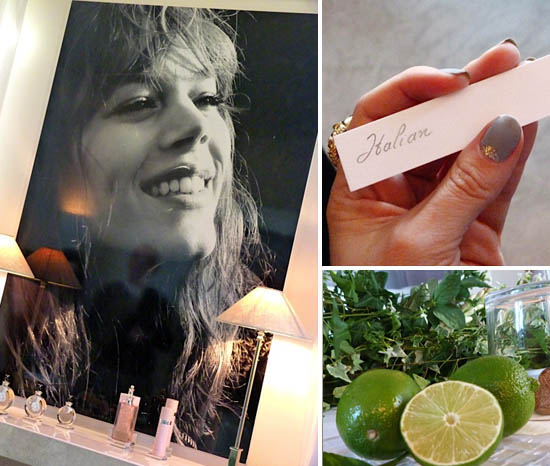 Played by Freja Beha Erichsen (she who inspired my experimentation with pink eyebrows), Valentina skips out on a stuffy black tie birthday bash thrown in her honour at home in the family's palazzo in favour of tearing it up across Rome with her true pals, sparking a city-wide manhunt in the process.
Where are the guys from Criminal Minds when you need tham, eh? They'd have found her acting the maggot with Brazilian model Alex Cunha in the back of that old Fiat 500 in no time.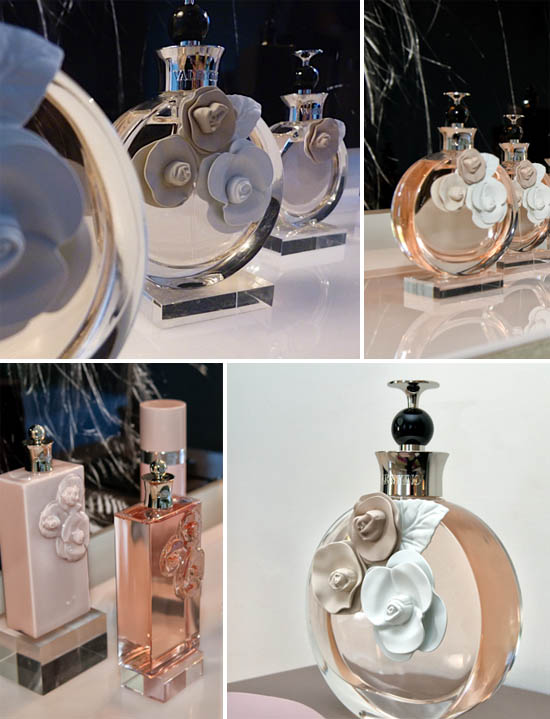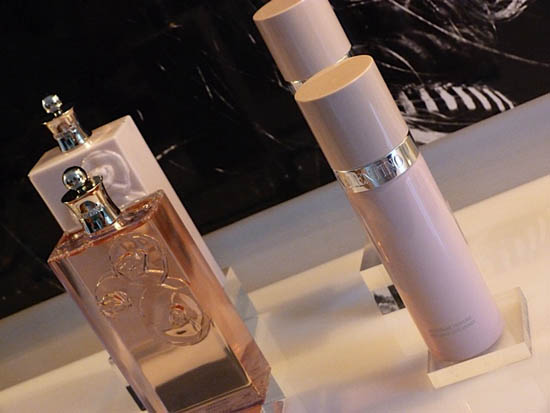 As a fragrance, Valentina looks very Valentino externally: a trio of flowers in white, ivory and nude adorn a circular clear glass bottle finished with a black and silver topper.
Advertised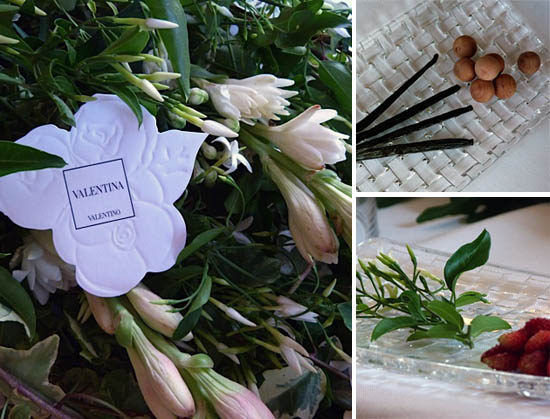 In terms of what's in the bottle, well, master perfumers Olivier Cresp (we met him recently for Penhaligon's Juniper Sling) and Alberto Morilla have created what's described as an Italian floriental, with top notes of Calabrian bergamot and white Alba truffles, and a heart that blends jasmine, Amalfi orange blossom, tuberose and wild strawberries, drying down to a base of cedar and amber. In addition to the eau de parfum, there's a shower gel, body lotion, body oil, and a deodorant, so if Valentina is the kind of scent that floats your olfactory boat you'll be able to layer it on to your hearts content.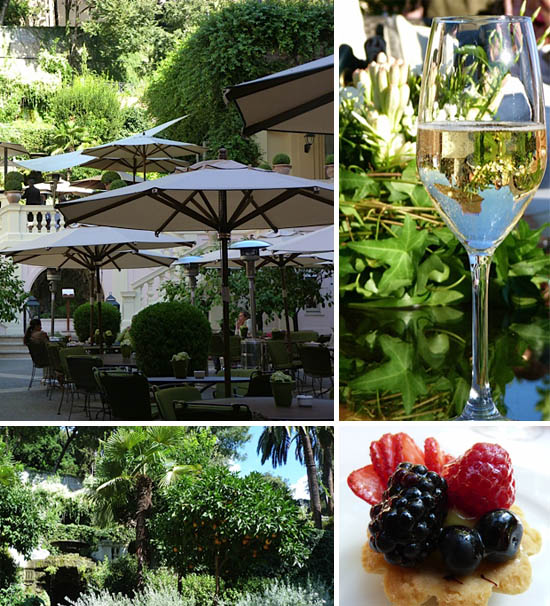 Brunch at the super swank Hotel de Russie. The desserts were AMAZE.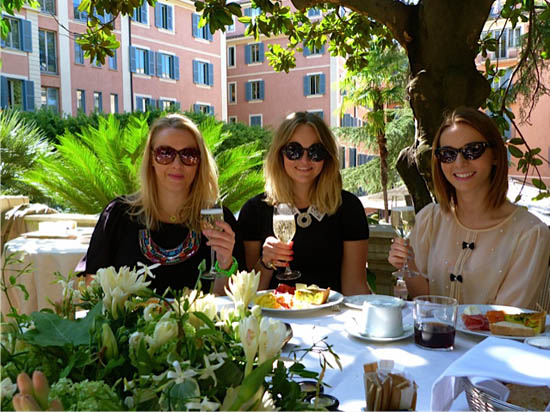 Sunshine + champagne = happy smiley campers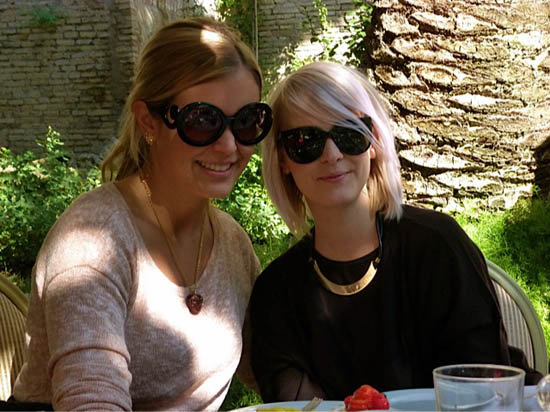 The German delegation rocking their Pucci and Ray Ban shades. Nice.
During our trip, myself and the other bloggers were also given the opportunity to visit and observe the inner machinations of the Valentino atelier on Piazza Mignanelli, just a stone's throw from The Spanish Steps. No photos were permitted in the heart of the atelier, but I can tell you that we were talked through some of the haute couture currently being worked on entirely by hand for private clients (no recession on here, lads) in the laboratory before being getting up close and personal with some of the most important pieces from the Valentino archives, including the long-sleeved, high-necked lace dress Jackie O. wore when she married Onassis.
Not a bad way to spend a weekend, it has to be said.
Advertised
Valentina is on sale now from department stores nationwide including Debenhams. Prices start at €54 for 30ml EDP and go up to €94 for 80ml EDP.