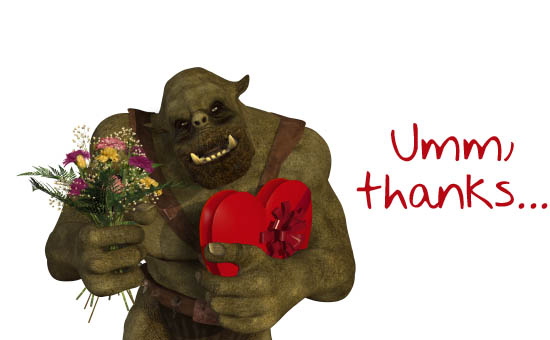 Everywhere I look at the moment I see Valentine's gift guides.  Perfume top tens, fancy heart-shaped chocs, impractical knickers and things made from The Stig are all the rage for February 14th.  Anyway, I cannot be fecked doing one, because, well, who actually gives big, involved pressies for Valentine's day?
Is it just new couples in the throes of the first flush who hit up Agent Provocateur and Laduree in order to undress to impress? Or if you're long-term do you make a big deal out of the holiday still?
The Topic Of Great Importance up for discussion this AM is this: will you be filling someone's Valentine's coffers this year or is a card about the height of it?
Advertised
To the comments!