 If you're heading on a date this Valentine's Day, we have the makeup look for you. It's also suitable for an evening out with your friends, or looking incredibly glamorous at Tesco. There's no limit to where you can wear this makeup!
We all know that men generally prefer minimal makeup. Here is the number of effs we give about that: None. You should wear whichever look makes you feel best about yourself. If you aren't yet at the corn on the cob eating stage of your relationship with your date, and are feeling slightly more self-conscious than you usually might, then a  look requiring minimal touch-ups is best. That way you can enjoy yourself without having to worry about whether your false lash strip is falling off your left eye, and whether your cream bronzer is clogged in your hairline. Chic and simple is always a good option!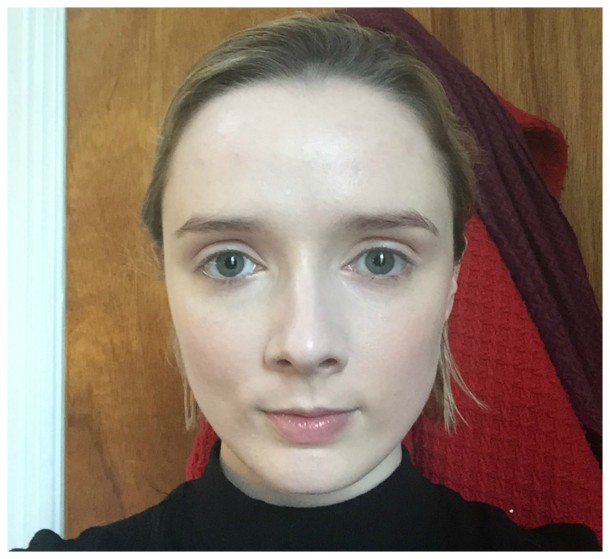 Step One
To ensure a perfect complexion, I'm applying my undereye concealer first. I'm not having a great skin week, so pinpoint concealing of blemishes will be important, but I'll do that after foundation. Clarins Instant Concealer is always a brilliant option for under eyes, so that's what I'm going with.
I'm going for a lighter coverage foundation because I want my skin to show through. Given that I'm a little broken out at the moment, a light coverage base is actually better. It's lighter on the skin and will allow the good parts of my skin to show through after I've disguised blemishes with concealer. I want my skin to look like skin rather than looking too masky.
Nothing but Nars Radiant Creamy Concealer can cover my blemishes today! I'm dotting it onto each individual blemish and patting away the edges with my fingers, to leave to illusion of perfect skin!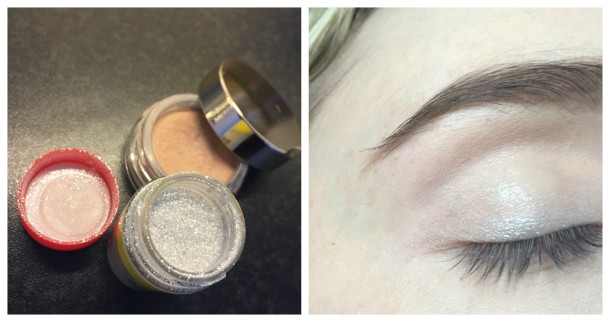 Step Two
A quick but elegant eye look is my favourite, because it looks good on everyone and a good old fashioned cat eye can be used to alter eye shape according to your mood. Feline eyes are sassy (I use that word with zero irony!), classic and feel good to wear.
Grab a nude cream shadow - I'm using Clarins Ombre Matte Shadow in Nude Pink. It evens skin tone on the lid and brightens the whole eye area. It's one of my everyday staples now.
Alone, it's not sufficiently interesting for a date, so I'm whipping out the glitter! Now don't be scared. I'd never send you on a date looking like a disco ball. This is a super fine glitter which will give the lid more of a wet look than a sparkle.
The glitter I'm using is possibly my favourite makeup item in my collection - a Mac loose glitter from the Wonder Woman collection that came out about six years or so ago. Have a look on counter for an equivalent, but there are lots of more affordable glitters available too. I'm going with an ultra fine white glitter as it will just leave a shine without colour. Just pat it onto the lid with your ring finger - it will stick nicely to the cream shadow.
Next, grab your trustiest black or brown eyeliner; the one you're most confident with, and draw on a cat eye - as thin as you can. (Here's our beginners guide to cat eyes if you need a bit of help!)
Wing it out quite far. We're aiming to lengthen the eyes to give that lovely sultry look!
Two coats of your favourite mascara - on the top lashes only - are  next.
I'll come back and add some individual falsies later, but first I'll finish the rest of the face.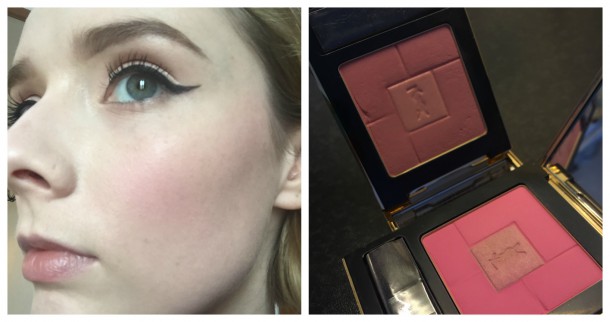 Step Three
Advertised
Since I'm avoiding the cliché of a classic red lip, and opting for hot pink (which is hardly groundbreaking, but it is a nice change), I'm going with punk on the cheeks to keep with the theme and really make the lips pop.
Because I'm lucky enough to work for Beaut.ie, I have two shade of YSL's glorious Blush Volupté - a soft baby pink and a deeper cerise pink.  You can use any two shade of pink you have, provided one is deeper than the other.
Sweep the lighter blush from the apple of the cheek back toward the hairline with a soft brush. (check out blush 101 if you get stuck!) and then add a pop of the deeper pink just on the apple. If you poly too much, just blend the edged with your foundation or concealer brush from earlier to soften it out.
Finish the skin with some subtle highlighter across the top of the cheekbones. I'm opting for Nars Copacabana, patting it in with my fingers.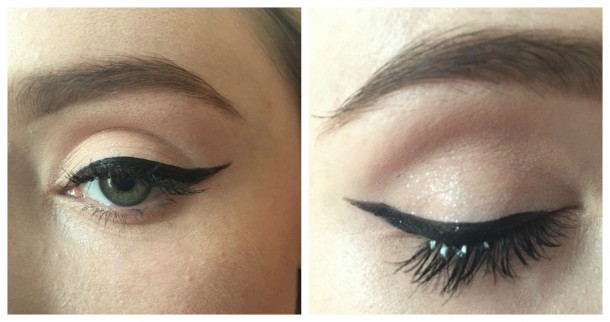 Step Four
Head back in with your lashes now! I'm using Eyelure individuals. If you'd like to see a back to basics tutorial on lash application, tell us in the comments below!
I don't like strip lashes. They're fiddly and heavy and you can feel them weighing down your eye.  If the band is thick, they also have a habit of detaching on one end of your eye and making you look like a lunatic.
You can build individuals up to a length and volume you're happy with, and you can't feel them on your eye. I'll opt for them every time. They're easier to apply and look very natural.
Glue two or three medium length lashes on top of your own, working from the outside in. Two or three more in a shorter length will create the elongated eye we want! Leave them to dry and ensure that you can't see any of the glue- if you can, go over the join with your eyeliner.
Step Five
Lips! I don't like worrying about lipstick when I'm eating or drinking, so the only acceptable lipstick on a date has to be blast proof! I'm opting for Bourjois Rouge Edition Velvet in Pink Pong, because it's a no nonsense colour that always cheers me up. this stuff has the lasting power of an Irish woman queuing for the Brown Thomas Sale! Apply two or three thin layers, and allow them to set before applying the next. it will look perfect for hours. Just be sure to apply balm first or your lips may feel a little tight.
Do whatever you want with your hair - I'm appalling at hair, but this makeup will look equally at home with a messy bed head or a sleek updo.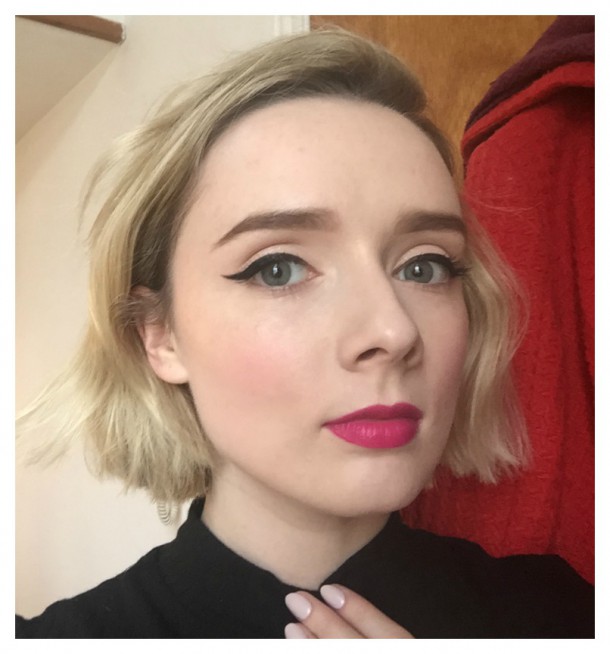 To Valentine's Day, AND BEYOND! (*points at local Chinese restaurant)
Would you wear this? Are you doing anything for the day of pretend love? (We all know real love is someone holding your hair back while you barf due to too much Chinese food and heart shaped sweets)
Share your thoughts in the comments!
Advertised