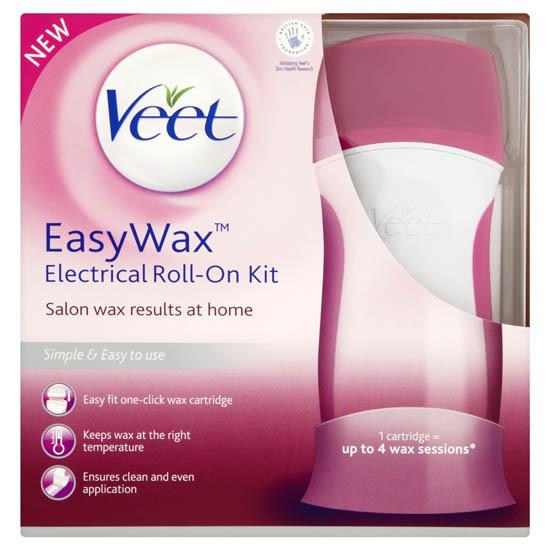 My triumphant return to the gym (what? the pool and jacuzzi counts!) has required me to significantly up the ante in the auld de-fuzzing department. And as luck would have it, Veet seem to have anticipated this when they sent me their latest hair removal gizmo, the EasyWax Electrical Roll-On Kit, which promises salon results from the comfort of your own home.
There's just one problem with this: I'm not much of a one for waxing. I don't like the hassle, the expense, the in-between growth or that red, bumpy effect you get immediately following a salon visit. So the prospect of an at-home alternative -
usually messier, fussier and considerably less effective than the salon equivalent - left me feeling a little underwhelmed.
The general idea seemed sound: a heat-up, roll-on applicator that uses the same beeswax formula found in most salons. The pack I was sent is for arms and legs only, and comes with an applicator, docking station, wax cartridge, strips, cleaning wipes, electrical cable and, thankfully, instructions for using and assembling that little lot!
The process seemed simple enough, too. Plug in, leave for 20 minutes, drink large glass of wine (that bit's optional), roll on the wax on and whip off with the enclosed strips.
I kept waiting for the catch. The wax would be too hot, or too sticky, or wouldn't roll on to my skin. Or the strips wouldn't pull out the hair, or would be agony if they did. Or if all else went to plan, I'd be left with a mad rash on my legs and be shamed in the communal changing room.
Advertised
But here's the thing. It's brilliant. It really is. It's quick and easy and it works, with minimal pain or effort. There's no mess and the wax is scentless, rolls on at the perfect temperature and applies easily onto the skin. (If it drags at first, just leave it to heat for a few more minutes and try again). I was so pleased with the results that I excitedly thrust the used strips under the nose of Himself, and even he seemed a little impressed. And grossed out.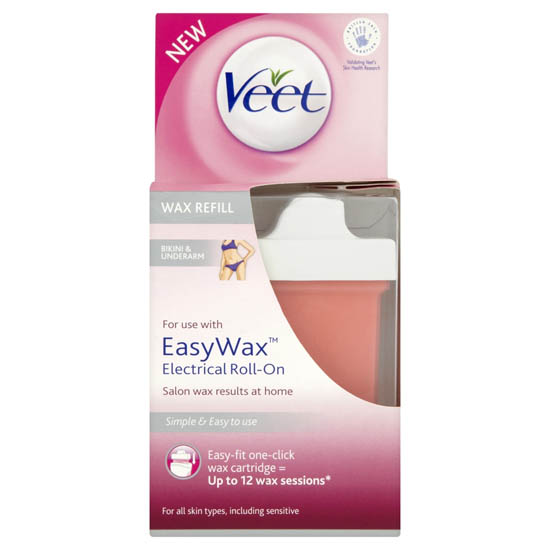 My one complaint? The enclosed wax cartridge is apparently enough for four sessions - but you only get 12 strips, and I've used most of them already. Now I'm exceptionally rubbish at this type of thing and it was my first go, but even taking that into account, the kit could do with more strips. I'll be cutting 'em in half, the next time ...
EasyWax works on hair as short as 2mm and the results are said to last for up to four weeks. The Starter Kit for Legs and Arms is €37.49 with the wax refill coming in at €12.49. And those clever people at Veet have just informed me that you can in fact buy strips separately, they're in Boots now and will be available soon in chemists for a RRP of €3.99.
Will you be giving this a bash?