 It's rare to find a serum that's specifically for the eye area - and one that works to strengthen and nourish lashes too?  Well that's pure perfect don't you think?
We gave you a heads up on this serum last week and told you about the game that goes along with it - and if you're not playing get in there!  There's tons of prizes to be won, you can join the game at any stage so don't worry that you've missed the boat - you haven't.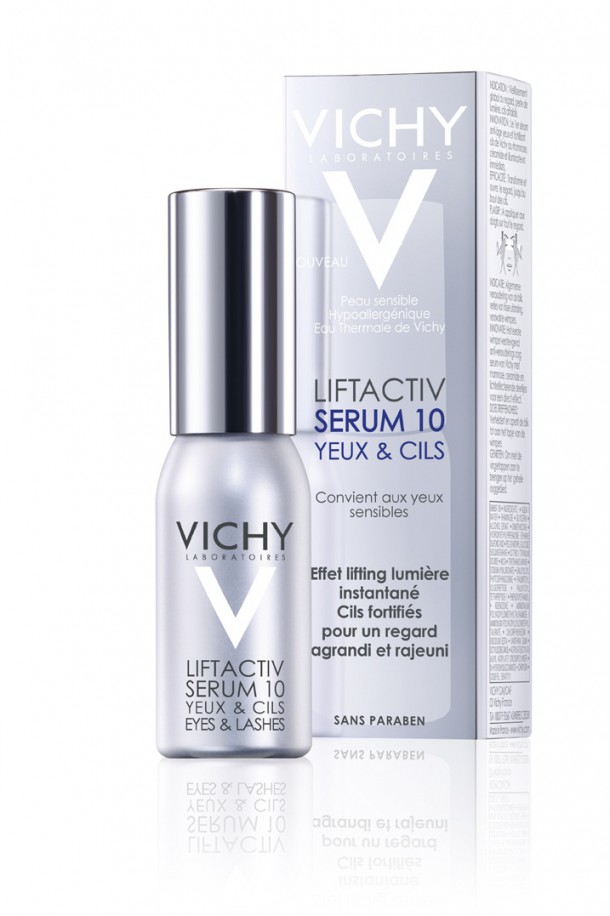 So I've been trying this serum for a few weeks now and I'm ready to present my findings.  The first thing I noticed was how little of the product you need to use.  You know the way a lot of creams and serums say you only need to use a tiny bit and you feel a bit put out because as soon as you start using them you discover that that is patently untrue?  Well not with LiftActiv.  You actually only need to use one drop - any more and it's too much.
And Vichy have worked out a super easy method of application that means that you don't waste any product and ensures that you work the serum in exactly where it's needed.  They call it the Blindfold Method.
Advertised

This is a super light serum that delivers hydration to the eye area and instantly makes your eyes look fresher and brighter.  It's so nice and moisturising there's no need for a separate eye cream and I've also noticed that it makes a great base for makeup.  Another wonder point - there's NO eye irritation.
I'll tell you about the science behind it another time - but for now we're looking for three Beaut.ie regulars to try out the LiftActiv Serum 10 Eyes & Lashes and report back with their findings.
Interested in getting involved?  Leave a comment and we'll pick three likely lasses by the end of the day!