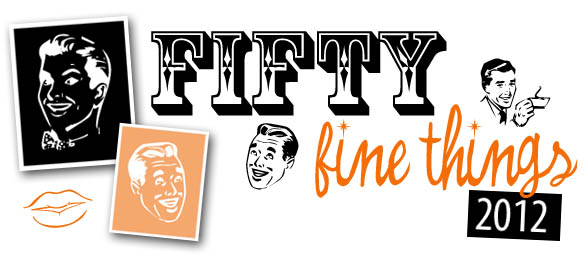 This is the day, this is the hour, this is it!
Fifty Fine Things 2012 is OPEN FOR BUSINESS!
Advertised
Once you've voted over on the dedicated Fifty Fine Things page, head back here to chat and comment on who you think'll take the top spots in this years rankings.
Psst: don't forget to tweet and like the fine things page on the Twitter Machine and Facebook - all the deets on how to do that are on the Fifty Fine Things page and sharing it socially with your pals can be your own secret weapon for drumming up support for a fine thing you feel might slip from the rankings otherwise. If you're chatting on Twitter, the hashtag for the fun is #fiftyfinethings - that way, everyone can join in the messin'.
Enjoy!
Get Beaut.ie Delivered
Stay updated with Beaut.ie newsletters full of the latest happenings at Beaut.ie as well as great offers and things we think you might find interesting .