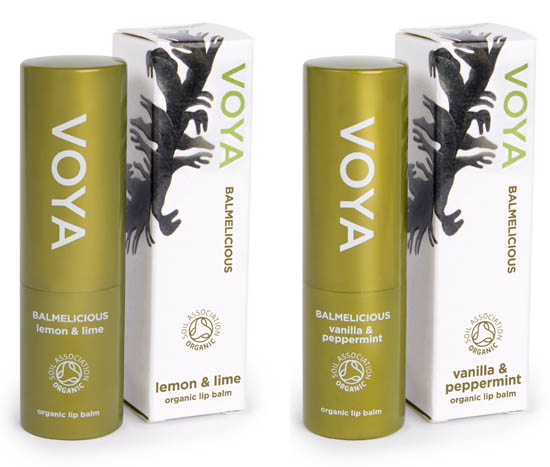 Only too delira to be telling you about these new lip treats from Irish seaweed fanciers Voya: A fab organic pedigree, ethical production standards and a West of Ireland location, Voya's a brand that's featured on the blog a time or two, most recently for its excellent muslin cloths.
New to the range are two Soil Association-certified lipbalms in scrammy-sounding flavours. Lemon and Lime and Vanilla and Peppermint (which promises a plumping effect), are €12 each. Yep, on the Nuxe end of the lipbalm price bracket but it's justifed what's in there. That'd include B and E vitamins, polysaccharides, oraganic seaweed extracts, sweet almond, beeswax, wheat germ, candelilla and sunflower oils, doncha know.
The message here is healing, repair and hydrating, making the balms as good for summer use as they are for winter. Packaging continues the caring ethos - made from corn starch, the outer casing is will break down in a few weeks when chucked in a composter. Clever!
Advertised
In fact, the release for this pair of lip smackers has pretty much answered all my questions about them and I'm only dying to try. I've got just one question: do they smell as nice as they sound?