 Attention all shoe enthusiasts! In case you missed The Late Late show on Friday and have been avoiding twitter for some reason, there's an exhibition on in Arnotts - a shoe garden, no less - featuring the footwear of 25 Irish and international celebrities from the world of fashion, sport and entertainment.
Shoes from celebrities including Tiger Woods, Brian O Driscoll, Lulu Guinness, Ray Foley, Conor Mc Gregor, Rory McIlroy, Sinead Desmond, Michael Flatley, and the lovely Caroline Morahan will be showcased in the windows of Arnotts and in their lovely Shoe Garden.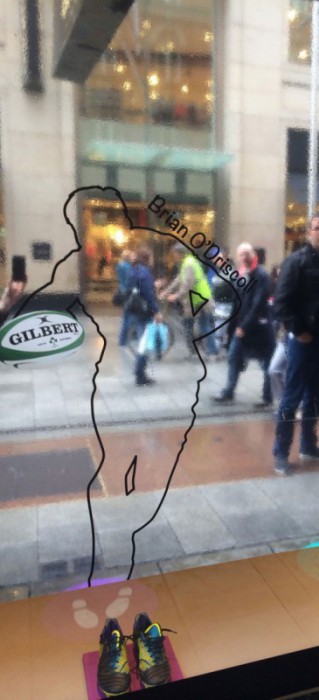 Speaking about the shoes he donated, U2's Adam Clayton said: "I wore these shoes in the spring and summer of 2013… We were recording in Electric Lady in NY and they walked the West Village with me…and brought me back to Dublin in September for my marriage to Mariana... "
see the shoes @ArnottsDublin Henry Street Dublin pic.twitter.com/OhCx2meeTq

— Walk in My Shoes (@walkinmyshoes) May 2, 2014
Spanning 10,000 sq feet, Arnotts boasts the largest shoe department in the country. Afterwards shoes will be auctioned online in late May and funds raised will go to Walk in My Shoes.
Advertised
So, what's Walk In My Shoes all about? It's a noble fundraiser looking to provide support mental health and services to vulnerable young adults in Ireland. It was inspired by a 16-year-old residing in St. Patrick's University Hospital who wished his friends could 'walk in his shoes' to understand what he was going through...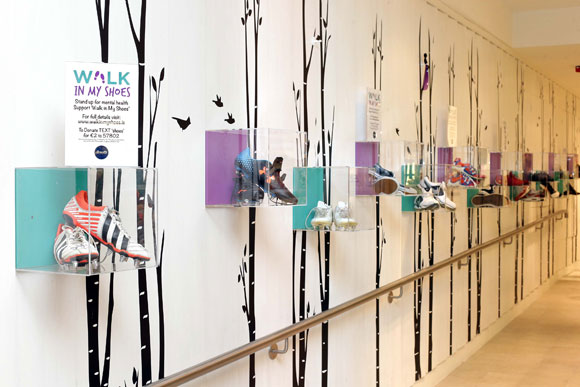 There's a multitude of ways to support this very important cause. You can host a shoe day in work, school, or in your local community... Snap your shoes and share online through #walkinmyshoes... TEXT ' Shoes' to 57802 to donate €2.
Get involved/make a donation, visit walkinmyshoes.ie or find them @walkinmyshoes or #walkinmyshoes