 Model, TV stylist and bargain hunter extraordinaire, Gail Kaneswaran, shares her four top tips to help you get another wear out of that perfect wedding guest outfit. 
Channelling 'Sex in the City' with an empty kitty is one of the many skills required of the fashionista with a small family. Mine is a 'back-to-school' budget-focused household right now, so for my wedding guest frock search, the high street sales are the place to go. You are bound to find a great dress that is fab and keenly priced, but you run the risk of seeing it on someone else at the church gates. And fair play to her obviously for having the same stunning sense of style as you do, but if it's something that makes you cringe and will be on your mind all night as you try and accessorise with a napkin to distract from your dress double, here are some tips to redress your dress. And these work jut as well when you want to pull out that dress that you wore to last month's wedding (assuming you weren't the bride).
Learn the art of the re-bling. Statement neckpieces can completely change the look of any dress. I'm one of those girls who love things a bit matching but it would be better to go bold with accessories to change your dress up. If you are in doubt about the dress, focus on your jewellery and show your own style.
The gorgeous statement necklace below came from Banyan Tree in Monkstown. It came in lots of colours and got me out of many a hole when an impromptu invite arrived. These pieces are ideal with low necklines and metallic necklaces are going to be huge again for AW16.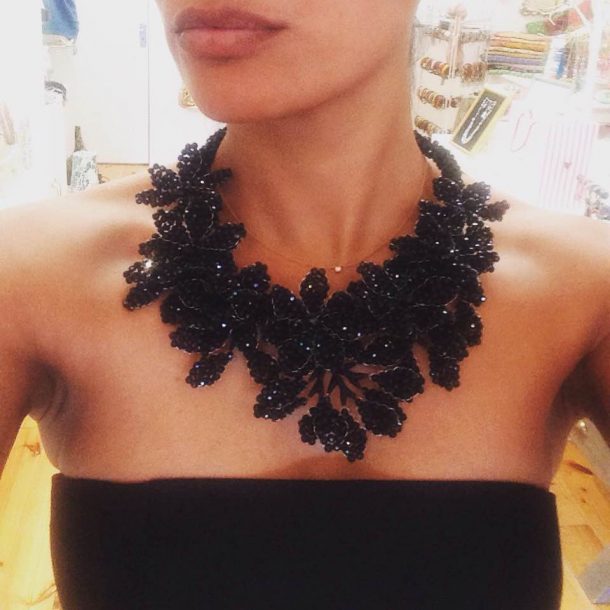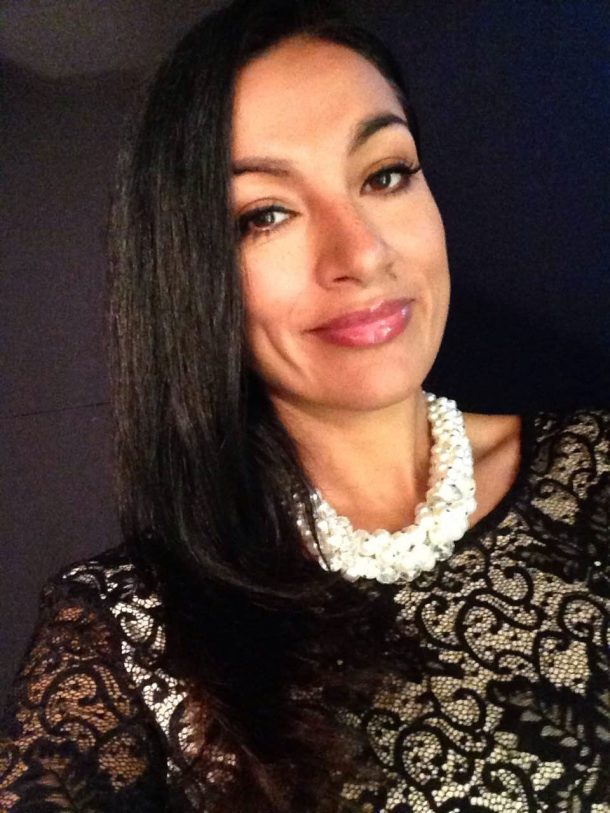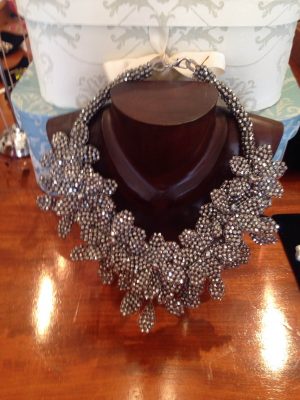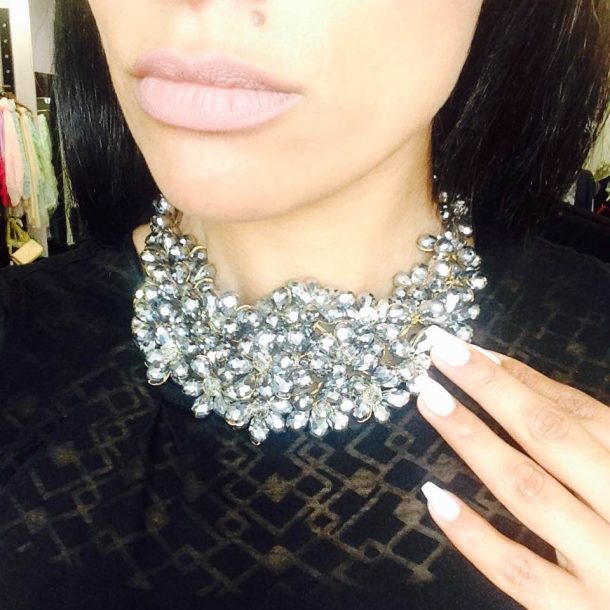 And make sure to also check out the stunning handmade collars from Aisling Maher (you can find her here) which are great with halter necks and round-necks.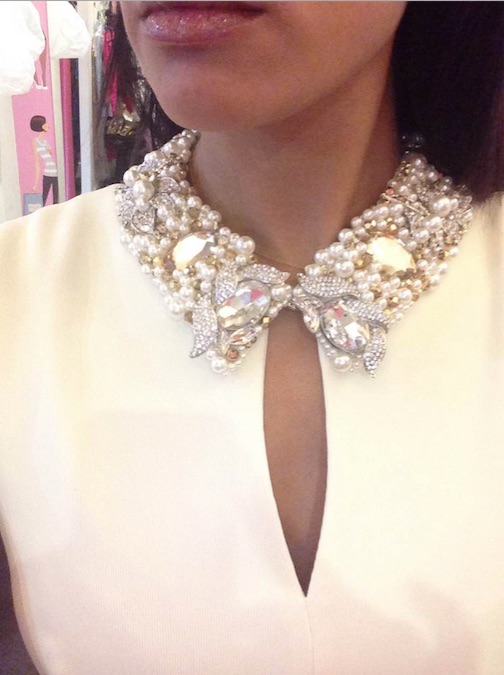 Advertised
As always, headpieces or fascinators remain all the rage. They come in all shapes and sizes, from the dainty subtle ones to the large peacock-esque creations. Love them or loathe them, they do give an everyday outfit the wow factor. Even Kate Middleton is known for re-wearing her designer pieces at events, dressing them up with a fascinator. And I say if it's good enough for a princess, it's good enough for me.
So glam up with a headpiece or hair band; the below are from Desiree Boutique Enniskillen, and Walk in Wardrobe.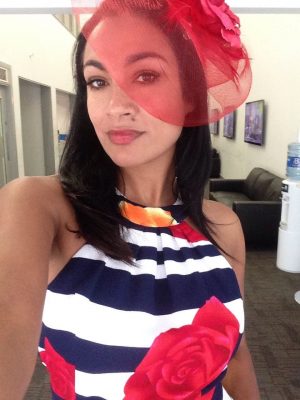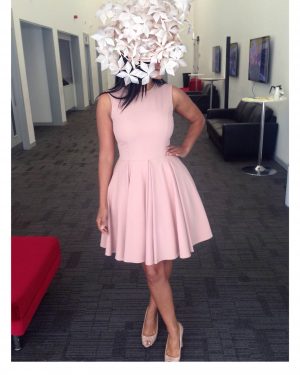 Vintage shawls are one of my favourite pieces. Lace capes and cover-ups are an amazing find and a great accessory to have in your bag for a quick restyle. I found this one in a vintage store called Second Avenue in Drury Street, but there are lots to be found in sales and charity shops. Keep your eyes open while browsing sales for those one-of-a-kind dress saviors.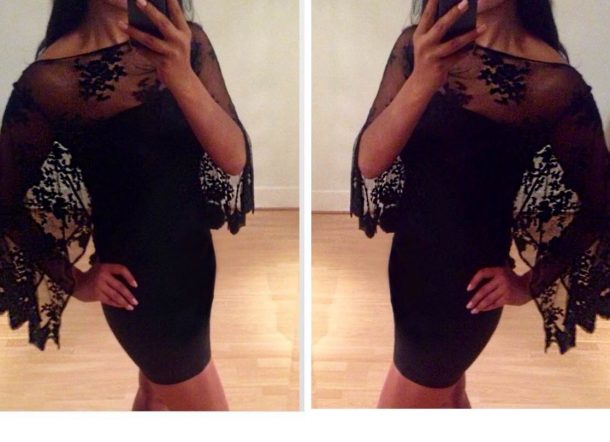 Statement belts are my final pick and I may have saved the best for last because I honestly love belts. From metal to lace, I love mixing soft flowing dressed with leather Obi belts. I bought this one below when it was attached to a rather plain shirt in a sale years ago and it is now in my restyle arsenal. It turned a plain skirt into a beautiful outfit for cocktails with the girls.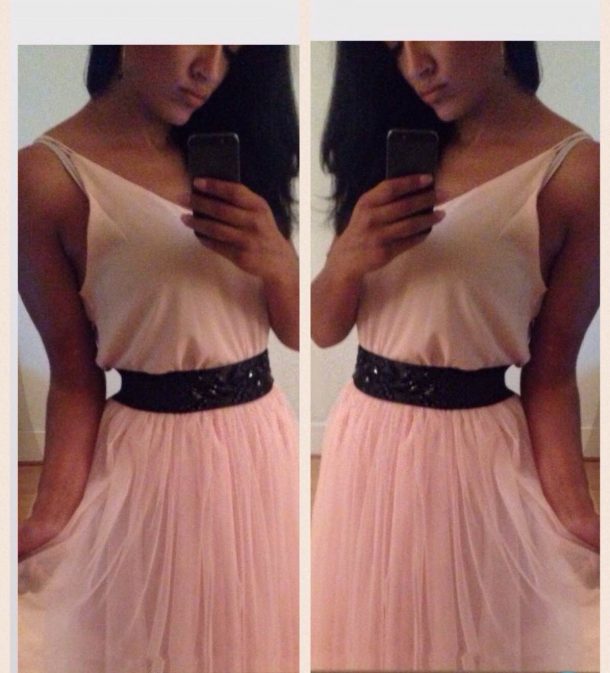 Advertised
It's most likely that nobody but you will notice your unwanted twinning , but hopefully you're inspired to add your own style before you arrive. Go prepared and dodge that doppelganger!