 This week's dupe is an odd one, because it doesn't involve two similar products. Instead, I'm swapping out a regular treatment - lash dying - with one handy product so that I don't have to bother with full-on mascara every day if I don't feel like it.
My lashes are - irritatingly - lighter than my natural hair colour by several shades. They're a nondescript sandy brown shade, so when I choose to go without mascara, my eyes look a bit tired and drab, and my lashes disappear a bit. To counteract this, I sometimes dye my lashes, but I don't like doing it. They look better black, but having it done professionally is costly and involves sitting around with your eyes shut for quite a while, which is weird and uncomfortable.
If I dye them myself at home, I don't get an effective finish as I have to leave a little gap at the root of my lashes which obviously then stays brown, so I still use mascara to cover the gap!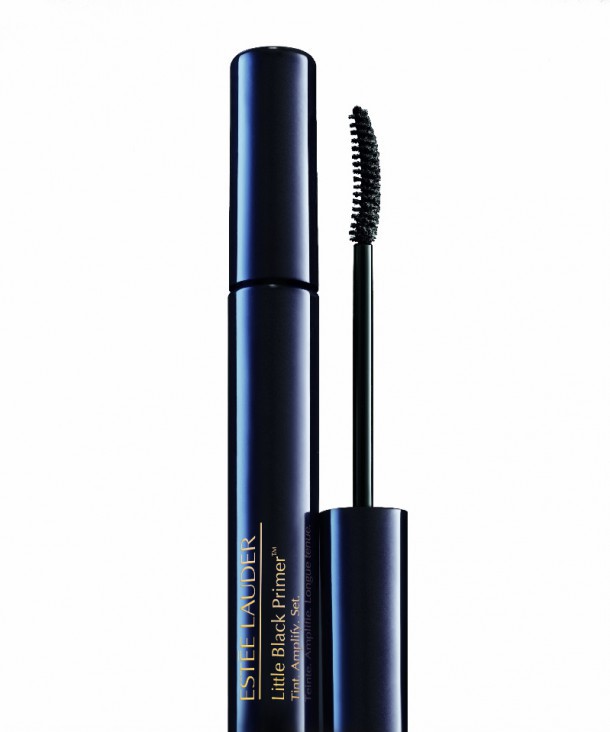 Advertised
When I first heard about Estée Lauder Little Black Primer (€24), I wasn't very impressed. It isn't really a mascara, so it doesn't add much length or volume. It just coats your natural lashes, tinting them and giving them a very subtle boost. There's no frantically trying to wash lash dye off your eyeball under the tap, and it comes off nicely with makeup remover before bed. This product produces a temporary effect which looks exactly like your lashes, but blacker and a little more luscious. It's perfect for no makeup makeup, and provides a brilliant base for mascara if you are in the mood for really big lashes.
This is perfect for those with lighter lashes who have sensitive eyes or don't like the idea of lash dye. 
Would you try a product like this? To the comments!