 Just where would you be without a makeup sponge? I personally couldn't function. The beauty blender has become a staple in my makeup bag so you can imagine my happiness when I found a dupe for a quarter of the price.
I had to share it with you as a good sponge is hard to come by these days. With so many 'dupes' out there, they simply can't all be as good as the original.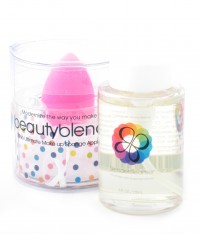 At €17.96, the Beauty Blender is slightly pricey, but this has always been a must-have product for me. It can be used both dry or wet and gives your foundation that perfect flawless finish. It's fab for building foundation in specific areas where needed without making it "cakey". It can also be used to apply your loose powder. Once you clean and look after it properly it will last for months.
Advertised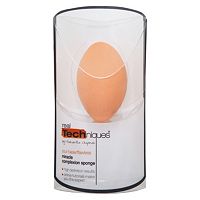 Real Techniques have launched their own version of the Beauty Blender, the Miracle Complexion Sponge €7.99 and, to be honest, there is little difference. The sides of this version are flatter so they allow for three different ways to apply your foundation. I find this one really good if you have open pores like me as the flat edge is excellent to fill in holes.
This is a makeup bag essential in my books and will save you €9.97.