 Although we're only a few days in to the New Year, GQ has already named their best dressed men of 2015.

We're presuming that this is more of a who to look out for than a definitive declaration, but the full list contains 50 entries, including David Beckham (who has dropped from number 13 to 46 and is now surpassed by his own son Romeo, apparently), Prince George (although something tells us he's not dressing himself just yet...) and Jude Law's son Rafferty, amongst a whole host of other stylish men. 
This year, the man atop the list is red-haired wonder Eddie Redmayne, while usual suspects David Gandy and Benedict Cumberbatch also feature.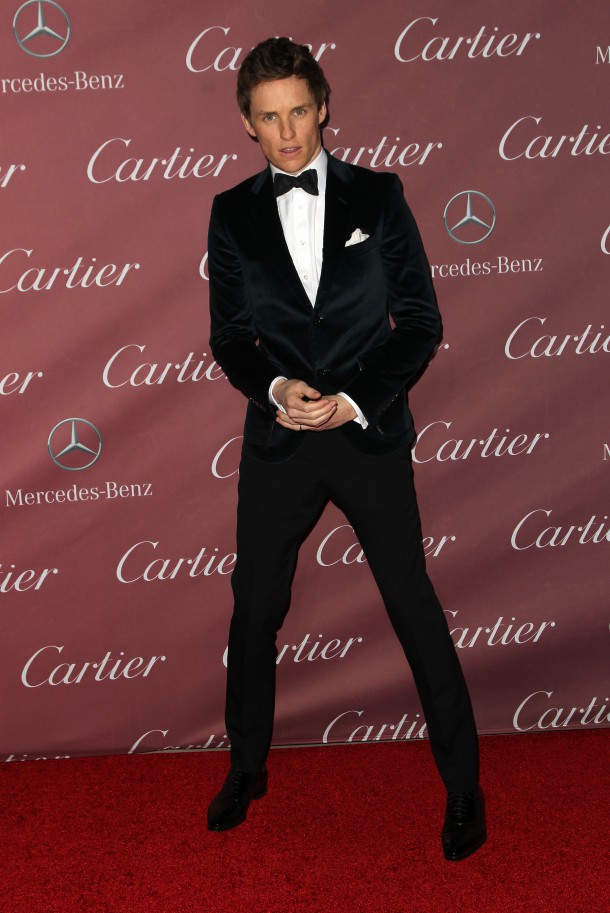 The Top 10 in full is as follows, and you can check out a gallery of some of their more stylish moments below:
David Furnish

David Gandy

Douglas Booth

Prince Charles

Idris Elba

Nick Grimshaw

Alex Turner

Jamie Dornan

Benedict Cumberbatch

Eddie Redmayne
Advertised
Do you think the men's mag got it right? Would you add or omit anyone from the Top 10? Will you have your eye on Mr. Redmayne over the next year? Let us know!