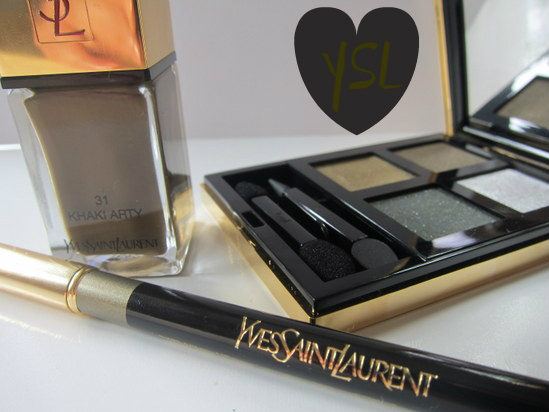 A new YSL collection is always something to look forward to - a wee knee wobble or two is almost guaranteed. And with their autumn edit, Contemporary Amazon, they've gone and done it again.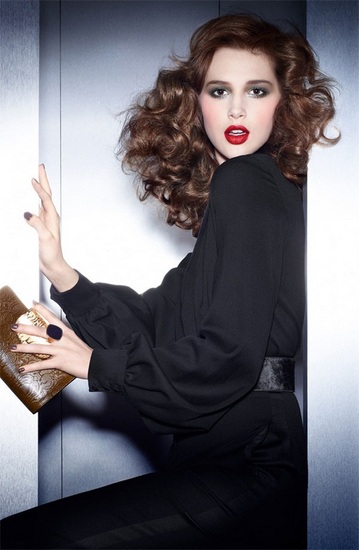 Launching at the start of next month, the collection is every bit as luxe and lustworthy as we've come to expect. It's all about shades of khaki, gold and green for eyes, paired with velvety red lips, red or khaki nails and glowy, sculpted cheeks. Just look at that campaign shot - gorgeous!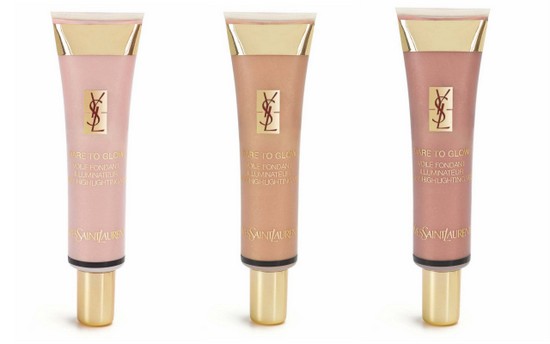 Dare To Glow shades L-R: Naughty Pink, Tempting Gold, Fatal Red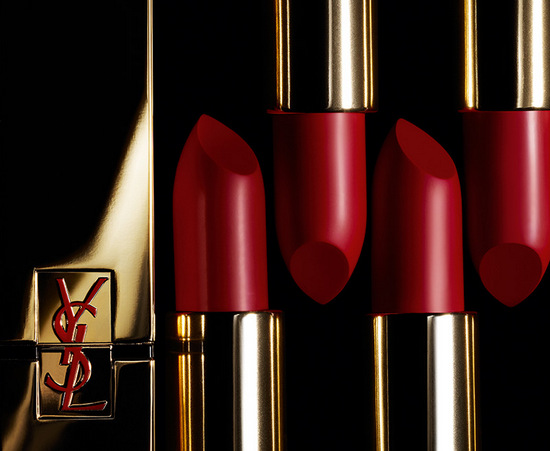 Advertised
Star products include a gorgeous cheek palette with crocodile motif - similar in style to that little stunner we showed you as part of the summer collection. It's €57. Three shades of Dare To Glow complexion illuminators (€40) are also headed our way, promising a gorgeous glow for cheekbones, temples, the inner corners of eyes and the cupids bow. For lips there are 6 new velvety modern red lipsticks, Rouge Pur Couture The Mats, at €32 each.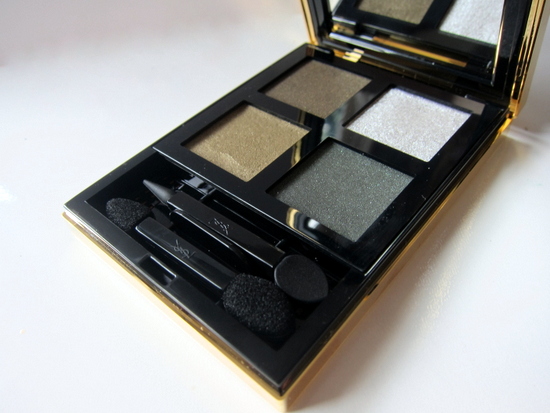 But this little lovely is my favourite piece. The colours are right up my alley - they look great on brown eyes but, as Lloyd Simmonds, YSL's Creative Director of Make-Up points out, this colour palette works for everyone. "Khaki is a universal colour that highlights the colour of the eyes", sez he,  and the inclusion of an antique gold and a silver mean this palette can be used to create so many different looks. This is €56 so it's expensive for sure, but it's also entirely fabulous.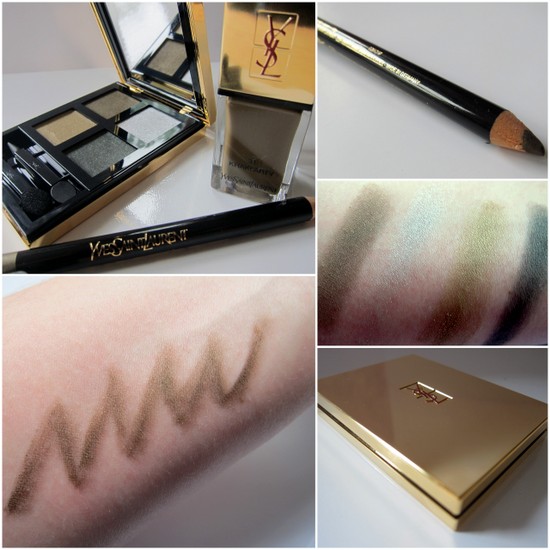 It's offset perfectly by this new shade of Dessin Du Regard eyeliner in Saharan Bronze, €26.00 - a limited edition shade, Excentric Green, is also coming our way.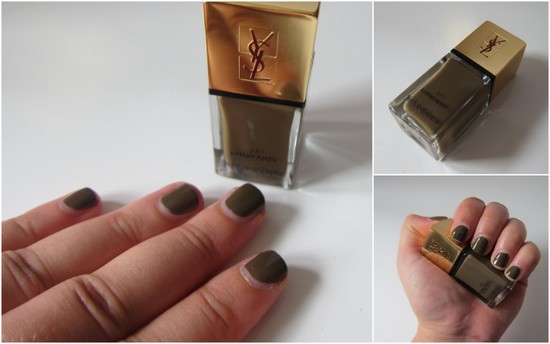 For nails, there are two new shades of La Laque Couture to choose from - a red, Rouge Expressionniste, or this little gorgebag, Khaki Arty. These are €25 and they're both limited edition - so if you want them, you'd best be quick.
Advertised
So tell us, what's your pick of the bunch? Me, I'll be looking into those matte red lippies. Will you be joining me in saving up your pennies?