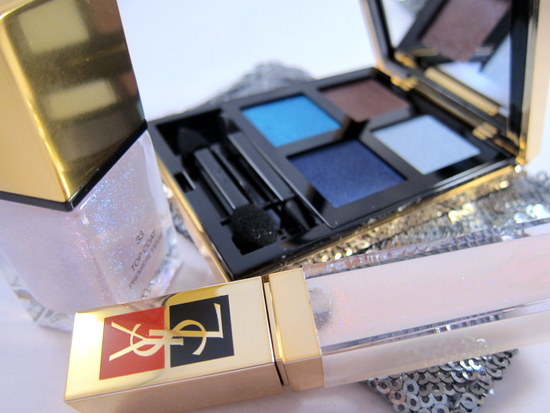 Were you one of the lucky people who sighted the aurora borealis from Ireland earlier this year? I missed out, but I've consoled myself by gazing lovingly at YSL's Northern Lights collection for Christmas, instead.
A small edit in shades of twinkling violet, midnight blue and iridescent silvers, the collection was inspired by that magical phenomenon and 'a celebratory sky on a winter night'. I have three wintery wonders here to show you from the range, which lands on counters this month.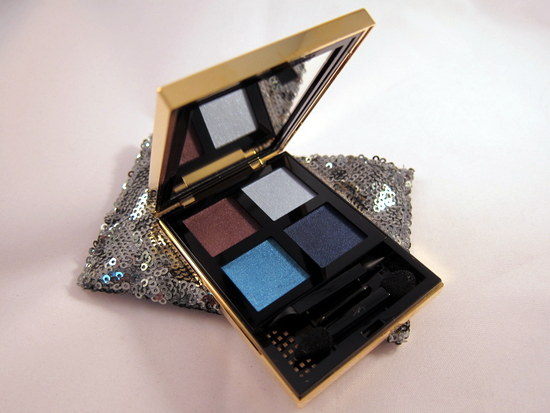 In a sea of warm metallics, the Limited edition Pure Chromatics palette in Arctic Nights stands out. I applaud YSL for bringing something a little bit different to the table and I'm a big fan of these palettes in general. Used wet or dry they deliver entirely different effects and though I generally use 'em dry, I love having the option.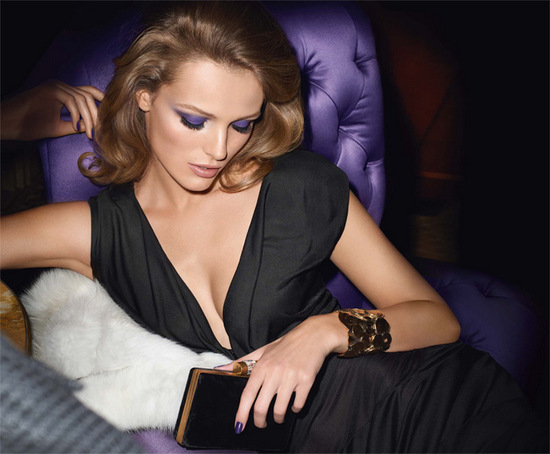 The shades are interesting: burgundy, silver, cornflower and navy blue; in the campaign imagery the model is apparently wearing the burgundy and deep blue blended for a smoky plum, which I plan on trying out for myself.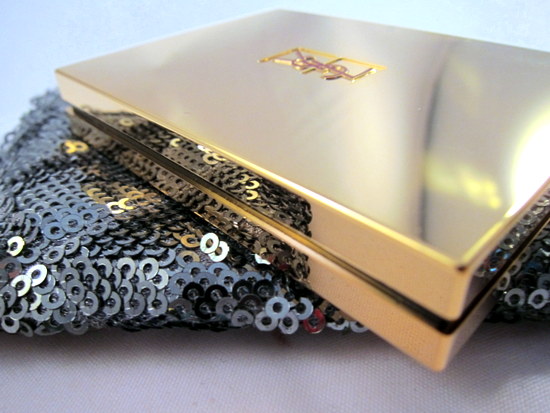 Advertised
Let's take a minute to admire that packaging too. Say it with me: ahhhhhhhhhhhhhh. There's the sleek gold case we'd expect from YSL, but as if that's not enough, just look at that gorgeous grey sequinned case.  Working hard for its €57, no?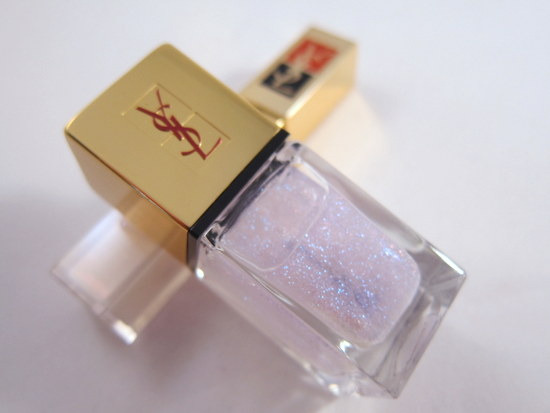 The twinkling topcoat is another lovely frosty wintery piece. It's La Laque Couture Top Coat in Premier Neige, €24, which adds dimension, twinkle and depth when layered over any base colour. I'll be rocking it with purples and midnight blues to keep with the Northern Lights thang, but it'd be beautiful over just about anything – just look at it!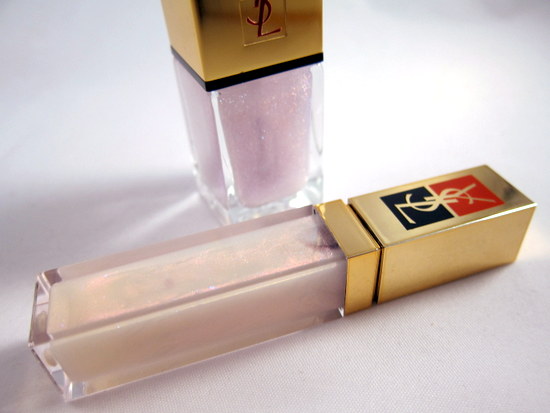 And speaking of topcoats, there are two for lips an' all, in the shape of new Golden Glosses No 55, a really interesting glacial blue (much more wearable than blue lipliner!) and this one here, No 56, which is an off-white with lovely pearly highlights. These are €30.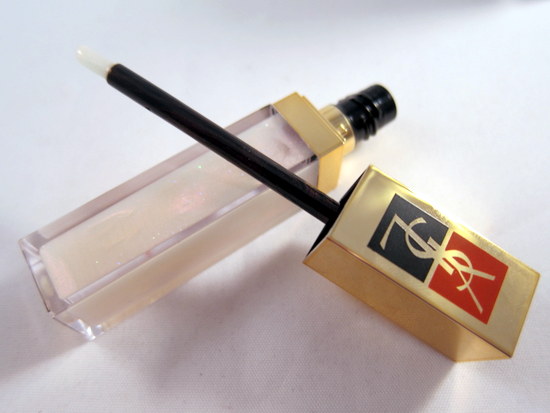 There are some other lovely bits and pieces too that I have yet to clap eyes on – like two new, limited-edition blush palettes, €41, and the Polar Night Highlighter Powder, €57, which also comes with the sequinned case.
Advertised
Anything calling your name?
Check out the rest of the Chrimbo collections here!