 There are few shops as sacred as Penneys.
Regardless of your requirements, a trip into town will always include a visit to this wonderful haven for bits and bobs. Wide-eyed and full of optimism, you vow to strictly buy the thing you're looking for, but sure a browse elsewhere wouldn't hurt. Let's take a look at the typical stages encountered during a trip to Penneys (or Primark, if you're fancy)...
The 'do I need a basket?' dither 'n' scoff
What kind of animal has such poor self-control that they would need a basket? Not you. You're only in there for a pair of tights and that's absolutely ALL you'll be leaving with. Those baskets should be used to carry people with a distinct lack of self-control outside to take a long hard look at themselves and their questionable life choices.
You make an aggressive beeline to the department where your required item rests. Out of the way fellow shoppers, this girl means business and doesn't have time to weave in and out of your decision-making dilemmas. Oh look, they've new winter coats in. Wouldn't hurt to see what's there...
To be fair they have a fantastic collection of winter coats this year, and so reasonably priced too! Of course this is a flying visit and you're only here to buy those tights, but couldn't you kill two birds with the one rhinestone and try a few things on for size so you'll have a Concorde-speed flying visit the next time? There should be college semesters devoted to this kind of organisation and forward planning.
Advertised
You may have accidentally found a coat, fallen into your exact size and had a look in the mirror from every angle before sending several Snapchats for confirmation of its 'gorgeous' nature. But this is a great accident because it'll save you the hassle of another trip and you have undeniably found the winter coat of your dreams.
People have been given the death penalty for far worse than having a quick rummage through the accessories in Penneys, that's for sure. You're flying through the shop anyway and they're right beside the tights section. Call the Gardaí because a packet of 15 pairs of earrings for €3 is a steal. Won't they look lovely now with the new winter coat? That's enough now. You're starting to get carried away.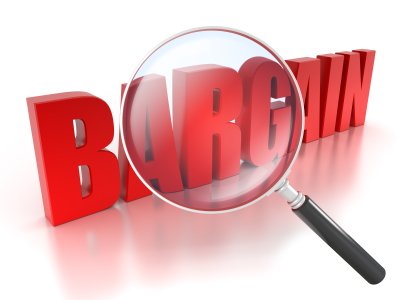 There's little difference between a queue for free money and the queue for paying in Penneys. People act in both situations with the same level of seriousness and methodical thinking. Rumour has it that once, and only once, someone has gotten straight to the counter without having to queue. Best to remain sceptical about the validity of this rumour.
Luckily, the bags in Penneys come in two convenient sizes: One so small that it will fit a single pair of earrings and a funsize Crunchie. The other, so large it will fit all of your shopping, a 3-tier wedding cake, 1kg of potatoes and a Renault Espace. Lucky for you, the smaller bags are always long gone, so you better register for paying homeowners tax on your new semi-detatched-house-sized bag.
Overall the trip to Penneys was a success. You were in and out within an hour, had a look at literally everything and unexpectedly picked yourself up a new winter coat, pack of 15 earrings, toothbrush, travel pillow and a sports bra. And sure all you nipped in for was… AH CHRIST THE JAYSUS TIGHTS! Better head back in the morning for a quick run-through.
Advertised
Does that sound like a familiar escapade to you? Do you lurk like the priests in the lingerie section in Fr Ted trying to find an escape as you clutch your tights, or do you accept and throw yourself into the mayhem? And what's been your best (or worst) Penneys haul?