 Sex toys. Vaginas. Willies.
Got your attention? Good.
Offended? Bad.
Sex and all the associated words that go with it is still something we struggle to talk about in an open forum and as something vital to the continuation of the human race, and the reason we are all here in the first place, you'd think it'd be something we spoke about more, or at least something we didn't squirm upon hearing (the word, not the act; if you hear someone in the act feel free to squirm away, you poor thing).
Maybe it's our parents' fault; I remember as a young teen, every time some 'dirty' scene appeared on the telly, my Dad would awkwardly cover my eyes to shield me from this unspeakable act. And the noises of unrealistic movie orgasms, holy moly; I died. Surely this is an awkwardness that all Irish people can relate to? Even to this day, if there's a bit of 'how's your father' on the screen when I'm in the company of my parents (it always happens the moment they walk in doesn't it?), they still scoff and mutter the word 'filth' under their breath, more so to cut through the pin-dropping silence experienced only when two people are riding on TV. If it's something their generation will never speak openly about, or always feel awkward about, we sure as hell won't follow in their footsteps.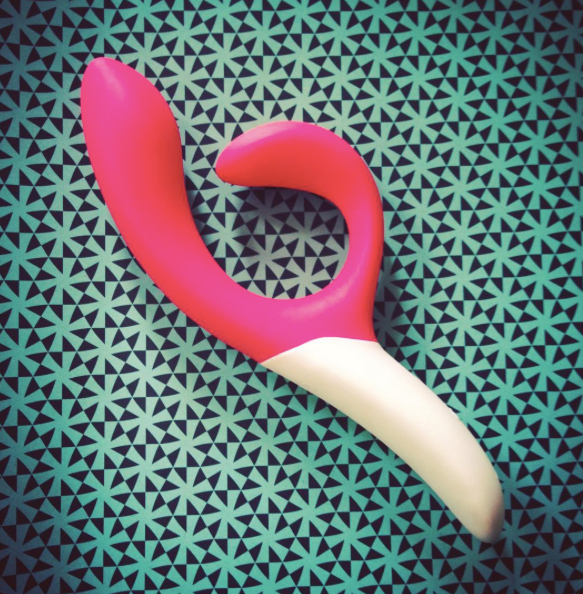 Whether it's to ensure we're safe and sound, or for awareness around all things sexual health related, or even just because it feels good and we want to share tips to make it feel even better, here on Beaut.ie it will be spoken about. At length. Like as long as the longest willy you ever did see. Or as long as Samantha from Sex and the City's orgasms. Why? Because as the song goes, birds do it, bees do it and even educated fleas do it. It's time we stopped going the colour of a plum tomato when it comes up in conversation and start sharing our best and worst stories; we'll be all the better for it.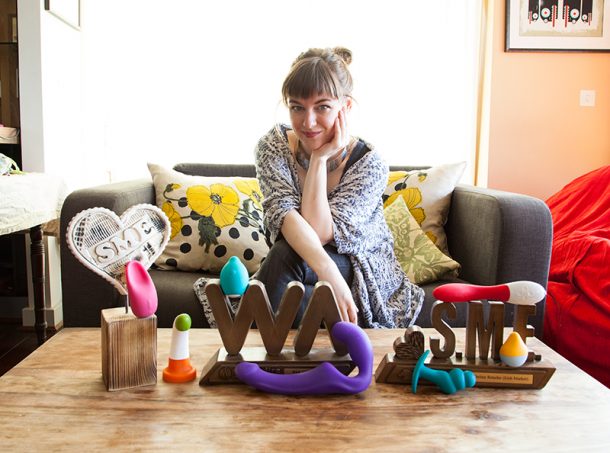 First up, we're getting right down and dirty into the world of sex toys. Granted, this might not be a post you share on Facebook and tag your mom, but we promise you'll be informed. We caught up with the incredible Shawna Scott of Sex Siopa, Ireland's first health and design focused sex shop. They're all about being #BodySafe but ultimately, it's about enjoyment. Whether you're getting creative in the bedroom - or on the kitchen floor, you saucy minx - with your fella, or you want to get more out of your alone time, Shawna shares all. Enjoy.
Sex Siopa has been around for a while now, how do you compare Ireland's reaction to your business now with the day you first launched?
I suppose like any business, my biggest challenge has been getting my name out there and getting people to see that Sex Siopa exists! Though unlike a lot of businesses, I was unique in that it wasn't very difficult for me to get interviews or any sort of media attention in my first year because of what I sell. It's been a slow burn, but things have definitely gotten better and people seem more willing to talk about toys now. I worked so hard to prove that an online sex shop could be a really positive part of our community here in Ireland, and when I started winning awards for that hard work, people began to take notice. It felt (and still feels) really amazing to be validated and encouraged like that, especially as a small business owner, because you're living and working in your own little bubble a lot of the time.
I'm so glad that I put all that hard work in at the start and found people who were willing to take a chance on me, because now I'm being afforded so many incredible opportunities to speak at things and participate in cool stuff that I wouldn't have been otherwise.
Are we more sexually open now, in terms of talking about it?
Oh definitely! Just to qualify that - I think for the most part Irish people have always talked about sex with their friends privately, but I've definitely seen a difference just in the past 5 years in how we approach it publicly. I've been so pleasantly surprised to have people come to my events and talk openly about their sex lives to a room full of people. That platform was just never there before. If you give someone a platform to speak openly, they will.
Advertised
Have you ever had any negative reactions? What do you say to those people?
I've been incredibly fortunate that in my 3.5 years of running Sex Siopa, I've only had a handful of negative comments (nearly all on Twitter, because duh). For the most part, I try to stay positive and hopefully show them that having Sex Siopa in the world is a good thing, but if it's just someone trolling for the sake of it, I tend to ignore. But the vast majority of interactions I've had with people have been incredibly positive. I get emails every now and then from customers thanking me for doing what I doing. That always feels really good - like I'm helping to chip away at some of that Catholic shame that's been passed down for generations.
Why is it so important to talk about sex openly? 
It's important to talk about sex openly, because that's how we're all going to have the awesome sexy sex lives we want. On an individual level, we need to be able to communicate clearly to our partner(s) what kinds of stuff we like and where are boundaries are. I think that sometimes that can be difficult for women with male partners, because we're so socialised to put their needs ahead of our own. But like anything practice makes perfect, and the more you talk about sex, the easier it will become to talk about sex.
Collectively we definitely need more spaces to talk about sex openly. Discussion groups, social media, traditional media and even just chatting with friends helps us give each other the language to articulate what we need and want to get out of our sex lives. Silence has never been the friend of healthy sexuality. Silence is the reason why for so long people got away with locking women up, and consenting adults were criminalised for who they chose to have sex with. It's the reason we still don't have safe & legal abortion here in Ireland now.
For someone who's new to sex toys and wants to enjoy some time alone, what do you recommend as a good starting point?
I always recommend masturbating without toys first to figure out what kind of sensations you like. Set some time out in the evening and really explore your body. Allow your mind to wander and fantasize about whatever it wants to fantasize about while focusing on what feels good to you (mindfulness FTW). And then when it comes to toys, start small and work your way up, especially with things like dildos and bum toys. However if you know you're going to need a strong vibrator, you might as well splash out on a good rechargeable one that's going to last like the We-Vibe Rave or Minna Limon. There's also the Ooh sets by Je Joue which come with a vibrator that you can slot into different forms. It's like sexy pick n' mix!
Some people are still reluctant to talk about it, and that's fine because it can be a very private thing, but how important is masturbation?
Masturbation is awesome! It won't kill you if you don't do it, but it comes with heaps of benefits if you do. Like I said before, masturbation allows you to explore your body and find out what kind of sensations you like so you can communicate that to your partner(s). It releases feel-good chemicals in the brain, so it's a great stress and pain reliever. I find it's really good for helping with period cramps! Masturbation also helps prevent prostate cancer in men.
For couples who have fallen into the Monday Missionary trap (I'm not sure that's a real thing but let's go with it), what sex toys are proving popular to spice things up?
Well firstly, the Monday Missionary trap isn't necessarily a bad thing. We have very busy lives, so having nice, lazy maintenance sex or mutual masturbation sessions can be a really good way to get some intimacy and naked time with your sweetie that doesn't require a ton of energy or all the bells and whistles. We couldn't have all that crazy sex all the time; our muscles would all cramp up, and we'd die from exhaustion!
That said, there's plenty of great toys to help mix things up a bit. I'm finding more and more straight couples are interested in pegging - a woman penetrating a man with a strap-on - and investing in harnesses and dildos. I probably sell as many harnesses to men now as I do to women! The We-Vibe Rave & Nova vibrators both have an App you can download to create your own vibration patterns or let your partner control your pleasure. They're both really good ones for couples in long-distance relationships because you can use the app from anywhere in the world. We-Vibe is making Skype dates a lot more interesting!
What advice do you have for couples who might have lost the spark in the bedroom, outside sexy toys - e.g. books etc?
Books are great! I wrote the foreword to Bare last year which is a collection of Irish women's sexual fantasies. It's a wonderful read. It's so great to see just how much variety there is out there. I love Erika Lust's short erotic films. Her work is really beautifully styled and very playful and couples friendly. As her films have evolved, she's gotten better at including more people with different body types and sexualities. I'd also recommend a webcomic called Oh Joy Sex Toy by Erika Moen as a great educational tool. She and her husband like to review sex toys and talk about everything from STI's to contraception to different sexual practices. They also occasionally have on guest illustrators to create short, beautiful erotic tales.
Lots of women don't orgasm with penetrative sex, is this just not possible for these women or can you get there with effort? What advice do you have on this issue?
Roughly 75% of women can't have an orgasm through penetrative sex alone, and that's totally fine. So if you, like me, can't get off from just penetration don't worry. You're totally normal. I wouldn't recommend setting it as a goal either. There's nothing more of mood-killer than feeling like you're not doing sex right. I always tell people to have orgasms whatever way they like to have orgasms. For some people that means a lot of intense focused stimulation on the clitoris. For others that may mean a pressure on the g-spot while having their hair pulled and Beyonce playing in the background. Whatever it is that gets you off, good for you! Don't let anyone shame you into thinking that you're doing YOUR orgasms wrong.
You have quite a variety of sex toys on sale. If someone's never had one before, how do they know what kind of sex toy will suit them?
They should get in touch through email. I'm happy to help folks find the right toy for them! I'm at [email protected]
Is there a 'beginner - intermediate - expert' journey you can go on with sex toys? I'm asking for a friend...
Totally, but everyone's different. I have some customers who will buy that one fancy investment vibrator, and they're totally happy with just that. I have other people who have been customers for long time and are really eager to try lots of new things and always want to know when the latest toys are out. For me personally, I have a massive drawer full of toys (one of the perks of the job), and I find myself cycling through them. I'll see a toy I haven't used in a while and think "How did I ever forget about you?" There's definitely bigger or slightly more complicated toys that I wouldn't recommend to a beginner, but I try to make sure that the majority of toys on my site could be used by anyone at any experience level.
Advertised
You can check out Sex Siopa here.
Do you own a sex toy? If there any shop or website that you'd recommend? And do you have any other questions that you'd like an answer to?