 Men are hard to buy presents for and that's a fact. These gifts ideas for men should give you at least some food for thought.
This year, our family is doing a very humble Kris Kindle. There are no kids in the family yet, and none of the adults wants or needs the hassle of shopping. The limit is a doable €50. Or so I thought. I got my father - arguably the hardest person to buy for ever. Like so many other dads, he always appreciates what you buy, he just doesn't often get round to using them. He has plenty of ties, socks, bike paraphernalia. He likes to choose DVDs and books himself (but isn't a voucher just so impersonal)?
I don't think he'll read this (if he does, hi dad!), so I'll reveal what I ended up getting him; two tickets to the theatre for a play in The Abbey next spring. The Abbey is a brilliant choice for buying theatre tickets because they start at a mere €13 and they are always giving offers. I got mine on an early bird deal. I have a bit of change to play with, so will top the prezzie up with a good bottle of wine. My father loves the theatre and the arts, but he rarely gets the chance to go - so I'm giving him that chance.
Speaking of men, here's an at-home facial he can do himself so he can look as spiffing as you this Christmas.
The rule of thumb for buying gifts for men is to get them something they wouldn't buy themselves. Like my dad, most men don't wait to be gifted something, they just get it themselves. So, give them what they need - and what they don't know they want.
See our guide to Christmas presents for the woman who has it all. 
Clarins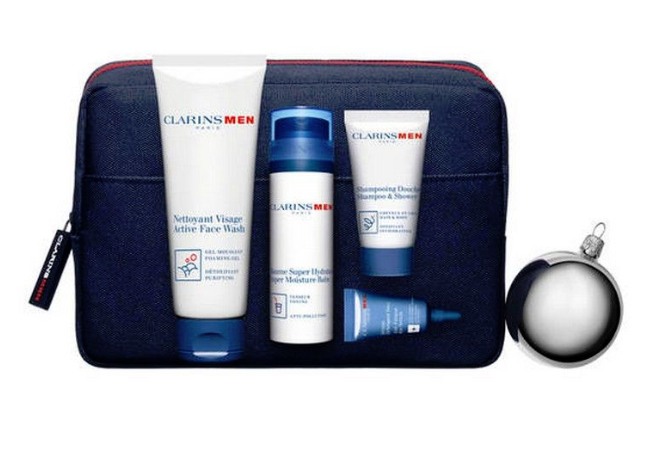 Men and skincare have come a long way, but many guys just seem to sorta...forget about it. So, get him a skin essentials gift set. The one above from Clarins has everything he needs except for the SPF.
Arnotts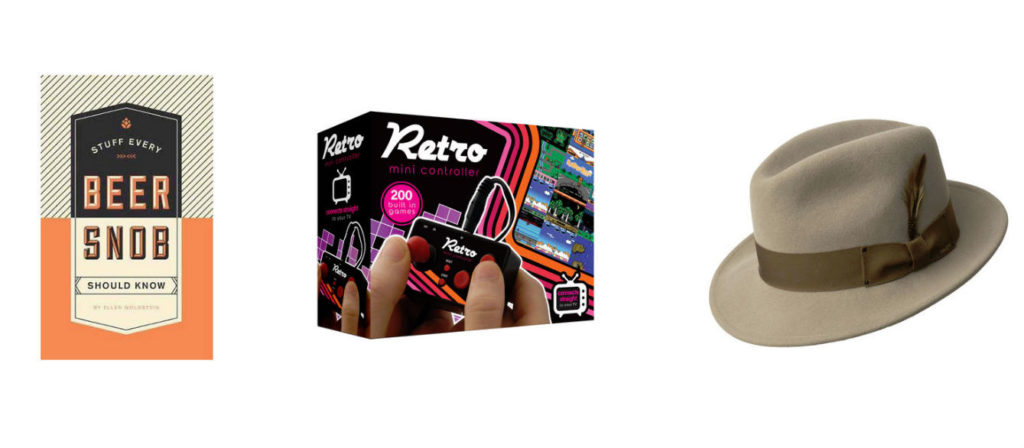 Advertised
Speaking of skincare, Arnotts has a great selection for men, but if he's sorted in that department, they've got him covered everywhere else.
MOMA

For something really different, look outside the shops you generally think of. New York's MOMA has a brilliant shop and they ship to Ireland! This is a sketch pad for the modern age. If the man you're buying for is any way artistic, this is a really cool opportunity to get him to take up a hobby and relax.
Designist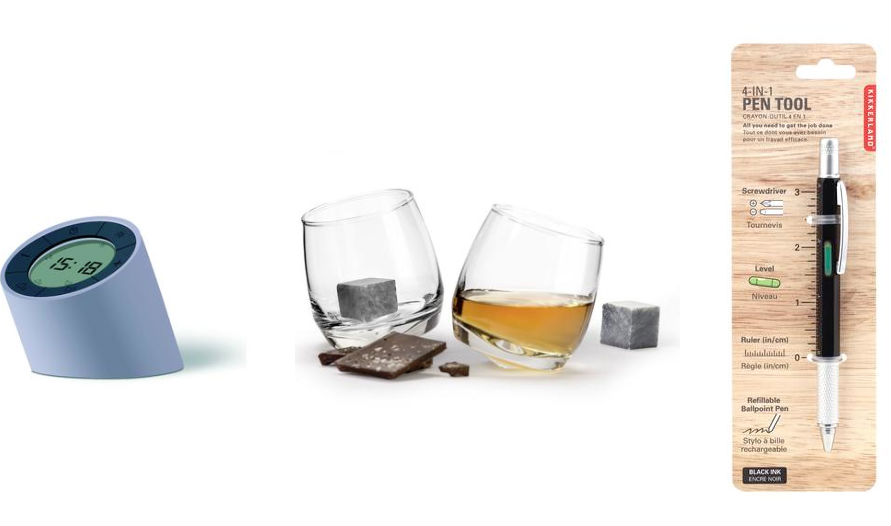 The Edge Light Alarm Clock €45 / Whiskey Glass & Drink Stones Gift Set €20 / 4-in-1 pen tool €4
Another shop selling cool things is Designist on George's Street in Dublin. From glasses to handy pens, fun books to cards, it has a whole lotta choice in a small space. And they sell online too!
Debenhams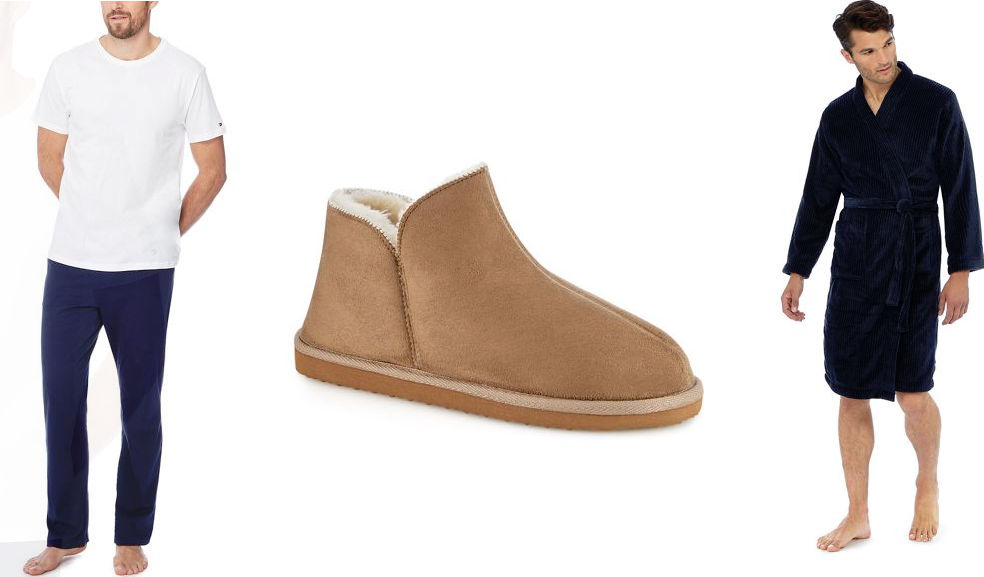 Tommy Hilfiger Navy Cotton Pyjama Set Was €82 Now €65.60 / Mantaray Tan Microsuede Slipper Boots Was €38 Now €30.40 / Lounge & Sleep Navy ribbed fleece dressing gown Was €52 Now €41.60
Keep Cup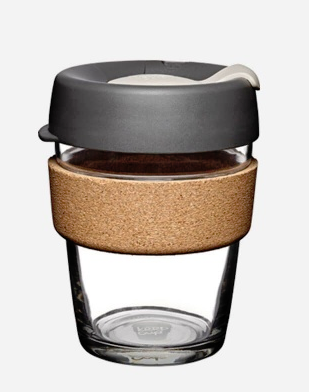 KeepCup Brew Reusable Coffee Cup with Cork Band €22.99
Advertised
If you're just giving each other 'tokens' do him and the world a favour and get him a keep cup. This one is 'robust and sturdy, easy to hold and lovely to drink from. The glass will keep your drink hotter/colder for longer than the original version. But being glass it needs a bit more care when travelling with it.'
Do you find it hard to buy presents for the men in your life?